Graduate Engineers at BBC R&D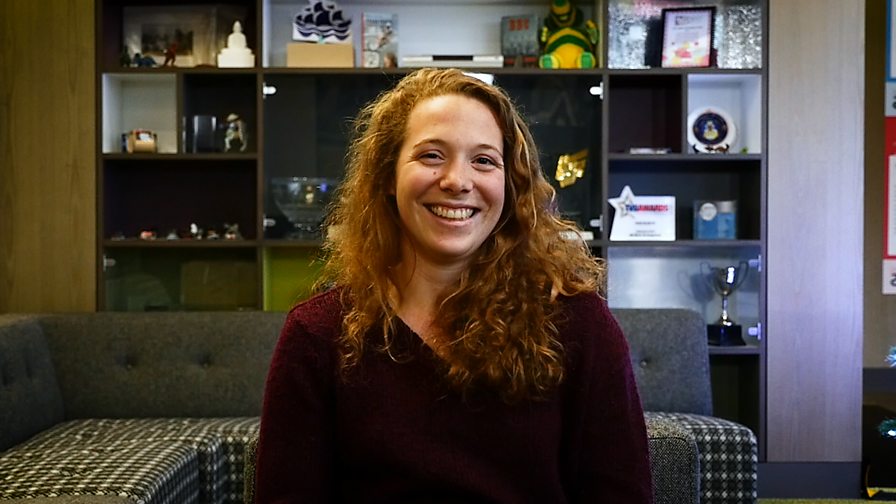 Our two-year Graduate R&D Engineer scheme lets you develop the skills in technology and innovation to steer future developments within the BBC and across the rest of the media industry.
Applications are now open for the 2020/21 Graduate Scheme

Closing Date: 6th January 2020
You could be working on UHD TV or object-based media, or developing IP-based technology for progamme production or delivery. And as well as pushing the boundaries of technical thinking, we're also keen to push your abilities: our blend of formal and on-the-job training will give you all the skills you need to become an expert in your field.
Here's everything you need to know before you apply.
What's it like to work at BBC R&D? BBC R&D is a unique place to work. Our teams conduct award-winning, scientifically rigorous research – while collaborating with BBC programme makers to apply our research to some of the world's best-loved media brands. As a Graduate R&D Engineer, your work could have a direct impact on the way the BBC creates and distributes programmes, and on how audiences experience BBC content. You will be encouraged to publish your work in journals, conferences and blog posts, and to travel internationally to present papers and to work collaboratively with a wide range of partners. You will be expected to work with colleagues across the BBC's Design & Engineering division, and with industry, to get your work adopted. You'll also be able to eat lots of cake. Seriously.
Who should apply for the scheme? The Graduate R&D Engineer scheme is open to everyone, but is only for the brightest and most creative of candidates.
Ideally you'll be a high academic achiever, with a minimum of a 2:1 or equivalent in Electrical or Electronic Engineering, Computer Science, Psychology, Data Science, Physics, Mathematics, UX, Interaction Design, HCI (or closely related subject), or be able to demonstrate a range of equivalent knowledge and experience gained through working in industry. We are also interested to hear from you if you have another numerate scientific degree such as biology or chemistry, as long as you've had some exposure to programming. Skills and interests that are particularly in demand across current R&D projects include software development (including Python, web services, C++/Linux/Javascript, cloud computing), IP networking, behavioural science, data science, and machine learning. Most importantly you will have the ability to pick up new skills quickly, and to be able to think broadly about problem spaces whilst also being able to delve into the technical details. You will also have a practical mindset, and the energy to see your ideas through to being applied in the real world.
You'll also need to be highly analytical, with good communication skills and a real passion for technology, gained either through your degree or your interests.
What happens if I'm shortlisted? We interview shortlisted candidates either in London or at MediaCityUK in Salford (near Manchester). The interview day consists of two one-hour interviews, including a short presentation that you will be asked to prepare in advance. There is also a tour of our labs with a chance to meet current Graduates. Applications normally open annually in October and close early January. We usually conduct the interviews and make job offers to successful candidates in March, and Graduates typically join in early September (although we can be flexible with this if needed).

What will I be working on? The Graduate programme lasts two years, during which you will do three eight-month placements in different research teams, getting experience with the whole range of technology we work with.
Projects may be in areas as diverse as computer vision and audio processing for new programme production tools, or in distribution technology including video coding, online distribution and 5G broadcast. Other projects focus on audience-facing research, creating novel interactive web apps or immersive user experiences in Virtual Reality and Augmented Reality. The projects include some 'open-ended' aspects that give opportunities to show inventiveness and creativity. Look through recent blog posts and projects on our website to find out more.
What training and support will I receive? Various formal training courses are also provided, starting with four weeks at the BBC Academy training centre, to learn about broadcast technology and audio/video engineering, and three weeks of software engineering training. Each Graduate is assigned a mentor who helps ensure that they receive appropriate training and support.
Where will I be based? You will be able to express a preference for where your final base will be (London or Salford), although you will spend one 8-month period of training at the other location. All our Graduates usually start by doing the first of their three 8-month projects in the same location (in 2019 this was Salford). During this time you will also spend four weeks at our training centre at Evesham. For the second 8-month project you will move to the other location, and then do your 3rd 8-month project at your final base (either staying on after your 2nd project or returning to where you started). Relocation assistance for the 8-month 'away from base' project is available for those who already have an established home at their final base.
What will I be paid? We offer a very competitive starting salary of around £29,500 (outside London) or £34,100 (inside London), with a pay rise after the first year. Graduates will also be eligible for the BBC's defined contribution pension scheme, 25 days' annual leave and a range of flexible benefits. Part-time working is also possible (minimum of 3 days/week), although you will need to work full-time for the first 3 months.
What happens at the end of the scheme? After successfully completing the two-year scheme you can expect to be promoted to R&D Engineer, and after undertaking a final 3-month 'mini placement' in another part of the BBC you will join a team in R&D and begin to take on responsibility for projects that could change the future of the media industry. We provide support for Chartered Engineer applications and you may also have the opportunity to study for an MSc or PhD as an external student as a part of your work.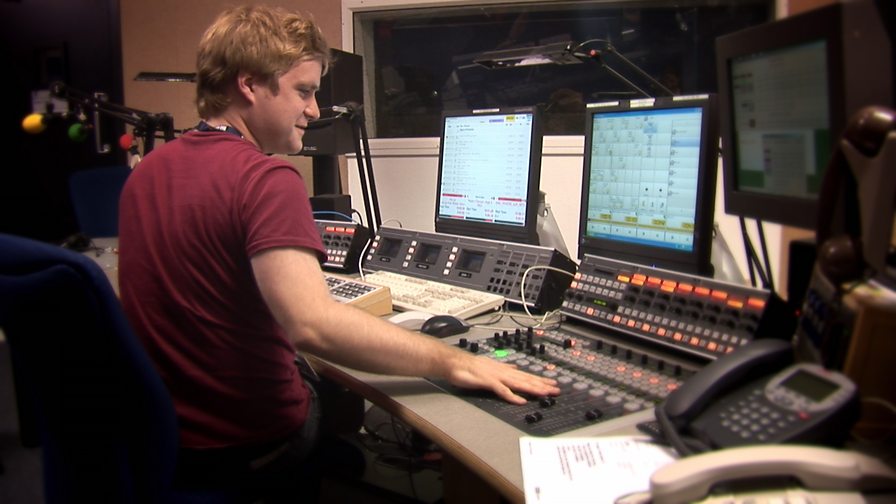 If you've read all this and still have a question, please contact Samina.ali2@bbc.co.uk. There's also more information at the BBC Careers site.
Read what our trainees did for their introduction to R&D in 2016 and in 2013 - as well as profiles and case studies of employees who were previously trainees - they are listed to the right.
Tweet This - Share on Facebook

Profiles of our intake of trainees and graduates from in 2017 | in 2016

Our graduates on their experience at BBC R&D One Year On - in 2017

See what our trainees did for their introduction to BBC R&D in 2016 | in 2013

Find out about BBC R&D's Graduate Engineer Scheme and Trainee Placements

BBC R&D - How to get a Job in Media Technology

BBC R&D - Careers and Latest Job Opportunities

BBC Careers - Technology Apprenticeships, Placements and Graduate schemes