BBC R&D at IBC 2018 - Updates
The show's nearly over, but there's time for one last update! Our white papers that were presented in the IBC Conference over the last few days are now online to read and download:
The show finishes in a few minutes and after another great year, we are heading back home soon. All this kit is what it takes to put on our exhibition and it'll be making it's way back to the UK! Thanks for visiting, reading, watching and listening to us at IBC 2018!
---
It's the last edition of IBC Daily for 2018, and there are a few final articles that pick on R&D's activity at the show...
---
The final day of the exhibition is always a quiet one, so we'll start today by taking a look into our mentions that have called out our work on social media:
For a demonstration of the immersive experiences and services that Next Generation Audio (#NGA) can deliver, and to learn about the award-winning EAR, a renderer for NGA developed by @BBCRD, @IRTpresse, @EBUtech @Francetele and @IRT_BCom, visit us as #IBC, stand 10.F20! pic.twitter.com/uCyQclItBz

— EBU Tech (@EBU_Tech) September 15, 2018
@BBCRD Congratulations for award of Best technical paper by @IBCShow for use of AI in Live TV Production. Use of AI and Machine Learning in Broadcast technology increasingly being recognised.

— jkchandira (@jkchandira) September 17, 2018
AV1, VVC or HEVC? Andre Seixas Dias from @BBCRD presenting, at @IBCconf Codecs Wars session, our recent results of video codec comparison. Well done Andre, great talk! pic.twitter.com/6B34doO34k

— cognitus-h2020 (@H2020Cognitus) September 16, 2018
@BBCRD @rankinesimon talking API security at the IP showcase. #IBC2018 pic.twitter.com/bYhsGYpUAU

— Ian Wagdin (@wagger) September 15, 2018
---
A short update just to highlight a mention we received in an article by the EBU's Hans Hoffman on innovation in Public Service Media:
---
We've won another award... our work on Low Latency Live Streaming delivered by MPEG-DASH which we mentioned on Friday afternoon, has picked up an IBC 'What Caught My Eye' award for innovation. The team working on the project is headed by Chris Poole who was interviewed for IBC TV on Sunday morning and is available to watch now if you'd like more - it's at about 9 minutes into this video, with a short discussion afterwards as well.
---
R&D's Simon Thompson, presents a paper in the conference in 20 minutes which takes a look at the 'Correct reproduction of Human Skin Tone in High Dynamic Range video'. If we are aiming to produce the best images, then the hope is that they will be as far as possible, identical to what can be perceved by the human eye. However, existing measurements of our vision have not been accurate enough, and so Simon's work has been looking at this subtle but important detail. This and more on the precision of HDR and colour in image capture in the conference this afternoon.
---
BBC R&D staff and colleagues on the EBU stand are showing off the ADM Renderer at IBC 2018. This is a standardised system which interprets next generation audio metadata to improve interoperability between systems. BBC R&D developed the technology with partner organisations we worked with, and the Renderer won the EBU Tech & Innovation Award recently. This piece of work is another collaboration we are highlighting which is on show at the exhibition this year.
---
What better way to start a new week than with the great and good of broadcasting technology in Amsterdam? Day 4 of the exhibition has begun with some coverage in the conference magzaine of our Awards wins last night, but also diving deeper into the Codec Wars conference discussion which took place yesterday:
Click images above for larger version
---
The annual IBC awards ceremony has just concluded and BBC R&D was lucky enough to pick up two prizes at the show!
As we mentioned, our AI in Production team won the best paper award for their development of 'Ed' - an automated system for capturing and editing live events ...
- but we ALSO won an award recognising the creative use of AR in our app that accompanied the BBC TWO series Civilisations.
The award was shared with our colleagues in the BBC VR Hub for their use of 360 Video and VR in news.
---
Might it be possible to use the Internet to enhance traditionally linear broadcast TV programmes and deliver personalised or localised content to the viewer? That's the challenge one of R&D's teams is working on, developing an approach for broadcast 'Content Substition' - via IP. On our IBC stand you can find out how devices supporting the HbbTV 2 standard will make this possible and how we can deliver the content as adaptive bitrate DVB DASH streams: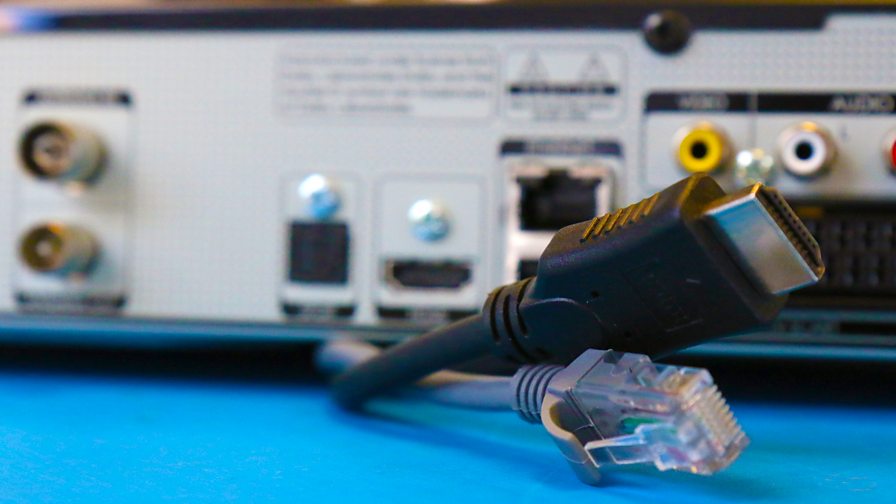 ---
A quick alert - BBC R&D's Mike Armstrong is chairing a sports technology fest this afternoon. In a new IBC Tech Talk, the capture and production of sports content, and the major revolution it is undergoing is up for discussion, taking in the capture of players and balls to sub-centimetre precision, 3D game experiences, AI-based analysis, and more.
Hot Rods racing through your living room: @BBCRD's Mike Armstrong chats to IBCTV about innovations in immersive TV sport. 4.45pm in the Forum #IBC2018 pic.twitter.com/65zdndw2nw

— IBC (@IBCShow) September 16, 2018
If this interests you, make sure to check out our world famous work on the Piero sports graphics system, as well as our development of Lightweight Live browser and cloud based video tools to help us live events - and Venue Explorer, a completely immersive take on watching live events such as sport.
---
COGNITUS is one of collaborative projects we work on with partner organisations and which is being exhibited here at IBC. The project is developing a system to capture, process and distribute user-generated content from many different users, which will make it suitable for use on UHD services. Managing a potentially endless number of video clips can be complicated, the video may not be of good enough quality... there are several problems that can arise when dealing with material being submitted from the audience. The COGNITUS project is trying to tackle that problem: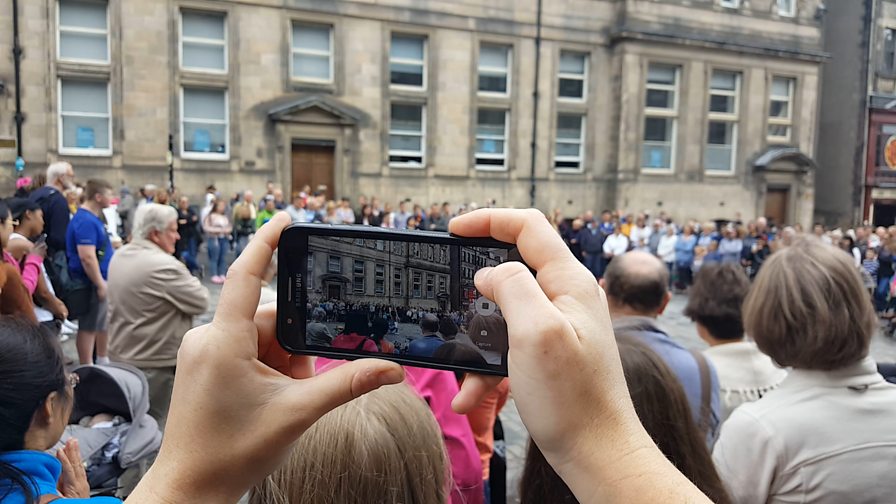 You can find the team on Stand 8.F14 in the Future Zone.
---
Day 3 of IBC, and our Best Paper Award for our AI in Production work hits the exhibition magazine. It's never a bad thing to be sitting alongside Sesame Street is it?
---
Sunday at IBC sees BBC R&D presenting some of our research as white papers in the technical conference. In the afternoon is the aforementioned Best Paper on Artificial Intellignce in production, but at tomorrow morning at 9.15, Andre Seixas Dias of our Video Coding team presents a thorough study on subjective comparisons of video compression performance obtained with HEVC, AV1, and VVC, the study showing that compression capabilities of AV1 and HEVC are similar:
---
BBC R&D's contribution to the industry's interoperability activity on the transition to standards based IP infrastructure is once again represented at IBC. Over the next few days the IP Showcase brings together a number of industry groups to provide demonstrations and presentations, case studies, and panel discussions from broadcasters, service providers, integrators, standards bodies and vendors. Up for discussion will be interoperability, the specifications and standards that will increasingly be used in new broadcast facilities - and BBC R&D are contributing to the showcase.
This afternoon at 3pm, R&D's Simon Rankine will be outlining our work which is taking place in AMWA on securing the NMOS APIs. You can find out more about our work on securing the broadcast systems of the future in the IP Showcase in Conference Room E106.
---
We're beginning day 2 at IBC with a look back at our UHD trials over the summer at the World Cup and Wimbledon. We're demonstrating on our stand how we captured content from 29 World Cup games and every Centre Court match in Hybrid Log-Gamma HDR, streamed over an IP multicast network. Find out how we were able to handle a total of 1.6 million requests live and 'free-to-air'.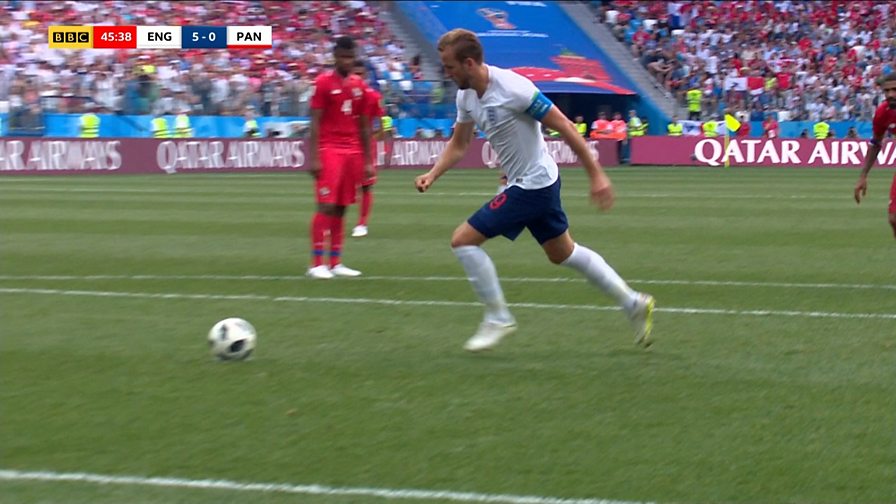 BBC R&D - A Summer of Football and Tennis in UHD

World Cup 2018 in UHD HDR on BBC iPlayer
---
Our last update from today is an advance warning of a white paper from BBC R&D that is being presented tomorrow lunchtime - if you're planning on attending the conference make sure you arrive in time for Tim Cowlishaw's talk 'Personalising linear radio at a public service broadcaster' which takes place at 12.15. Here's Tim to explain more about some of the challenges that he and the team have been working on:
Saturday, 12:15 @IBCShow: @mistertim's talk 'Personalising linear radio at a public service broadcaster' in the conference.
More about the challenges of transparency, diversity, impartiality within personalisation, plus the prototype his team have built: https://t.co/Gt6ySPrpeN pic.twitter.com/NanCCq7k34

— BBC R&D (@BBCRD) September 14, 2018
---
You may have seen extensive news coverage yesterday of one of the demos on our stand at IBC this year. As we found out during our UHD trials at the World Cup and Wimbledon this year, viewers watching live television over the Internet could potentially see the action with a delay of 30 seconds or more.
Obviously, hearing a cheer for a goal from a neighbour would not be good if you haven't seen it on your screen yet, and so we're working on reducing the 'latency' of internet streaming to match that of broadcast TV by streamlining the encoding and distribution chain and using new techniques enabled by the MPEG DASH and CMAF standards. FInd out a bit more about it in our video - and meet the team behind the work at our stand this week.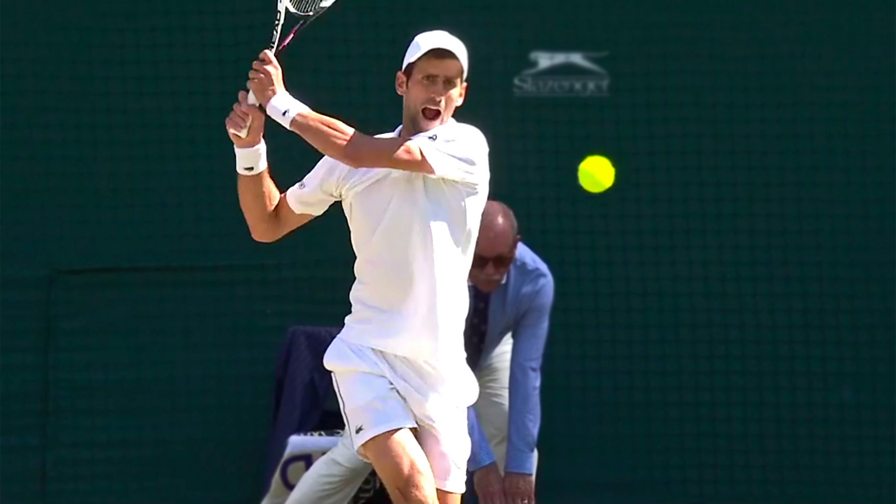 ---
As well as having our own stand, BBC R&D colleagues are appearing on other stands to demonstrate our technology and research with our working partners - and the first of these we've chosen to highlight is the 2IMMERSE team.
Alongside BT, CISCO, IRT, ChyronHego, CWI and Illuminations we are demonstrating the benefits of object-based broadcasting which allows TV experiences to be customised and adapted to suit the viewers' needs and choices. We've been hard at work on many object-based experiences, and you can see our latest work on stand 8.F46 with 2IMMERSE this week.
---
We're featured twice in today's IBC Daily magazine - David Wood has written about our Artificial Intelligence (AI) work with filmmakers and universities to develop new ways of telling stories and experiences, presented yesterday in a Tech Talk by our very own Mike Armstrong. If this interests you, take a look at our work with BBC FOUR which broadcast last week, applying AI to our archives to generate content.
IBC Daily has also picked up on our other AI work - this time in production. Our team have built a prototype system which can frame and cut between HD pictures, which could help us significantly increase our live events coverage. The prototype is being presented on Sunday in the conference, and the white paper on the work has already scooped Best Paper at IBC this year - an award that will be presented on Sunday evening!
We'll add links to the paper when it's available, and you can read about all our other papers that are being presented this week.
---
We're in Amsterdam once more for "The world's most influential media, entertainment & technology show" - showing and discussing our work in Ultra High Definition HLG, streaming live TV at scale, AI in production and much more.

The IBC Conference actually opened yesterday with talks from broadcasting technology's great and good, and we'll be presenting in sessions over the next few days there too - more about that below as it happens.

However, the massive exhibition which attracts thousands of delegates opened this morning - 15 huge halls of innovation, themed around specific areas of tech. As ever, BBC R&D are set up in the Future Zone in Hall 8 - and if you're at the show you can find us to meet us and talk about our summer UHD trials, our work on latency and streaming at scale, video coding or dynamic content substitution.

If you can't make it, we'll be updating this page with stories and highlights until the show finishes on Tuesday.