We return to Amsterdam once more to show the world's broadcasters our innovations in Ultra High Definition HLG, streaming live TV at scale online, dynamically inserting IP material into broadcast content, as well as our research and thinking on object-based broadcasting, AI in production, video coding, 5G and personalisation.
We'll be back once again in IBC's Future Zone in Hall 8, at the Amsterdam RAI Exhibition and Congress Centre. As well as demoing our latest work on stand 8.F08 from Friday 14th to Tuesday 18th September we will be presenting our technical papers at in IBC conference sessions which begin on Thursday 13th. We're also showing our work on the stands of some of our partners, and we're hosting and taking part in several talks at the show too. Come and join us!
---
BBC R&D Stand | Partner Stands | Tech Papers | Talks & Presentations
On the BBC Research & Development Stand (Future Zone, Hall 8, F08):
Download our guide to what we're showing on our stand this year
UHD HLG over IP Multicast
High Dynamic Range for Television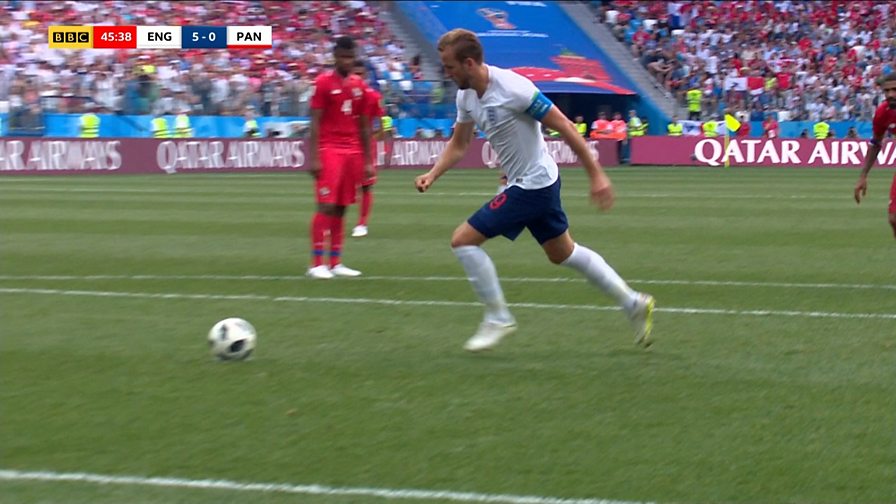 Hybrid Log-Gamma (HLG) was developed by the BBC and NHK to address the needs of HDR television production and viewing. HLG is particularly well suited to live production as it has no need for accompanying metadata; and because HLG is based on relative light, the signal is easily adapted for display across the wide range of television viewing environments.
Live television, however, often commands huge audiences. But the traditional IP unicast technologies deployed on today's OTT platforms struggle to cope with the many millions of simultaneous UHD connections such live services can demand.
This demonstration showcases HLG content recorded "as live" over the summer, and streamed live over an IP multicast network, dramatically reducing network loading and IP distribution costs. IP multicast services are converted on the stand to conventional unicast DVB-DASH so that they can be decoded by a conventional DASH player and displayed on an off-the-shelf HDR television set. We demonstrate this unicast-to-multicast conversion in an off-the-shelf home router running custom firmware, but it could equally be done on an edge server higher up in the network.
Dynamic Adaptive Streaming over IP Multicast
Distributing live television at scale over the Internet

Although set-top boxes and television sets will likely remain primary targets for Internet-delivered television, the Web Platform is becoming an increasingly important media consumption environment too, especially for wireless devices. Receiving IP multicast streams is not possible in today's web browsers, but we have prototyped a proof of concept to demonstrate the principle.
Using advanced web browser features such as W3C Service Worker, we can intercept requests from an unmodified MPEG-DASH player (DASH.js) and substitute multicast-delivered media that would otherwise generate unicast requests on the network. To realise this proof of concept we have implemented an adaptor that receives IP multicast packets and tunnels them to the Service Worker over a WebSocket. For efficiency, the packets are processed by the Service Worker using browser-neutral WebAssembly code. Ultimately, this packet processing should be subsumed into the browser core so that IP multicast can be consumed natively and securely.
Low Latency Live Streaming
Internet-delivered TV using MPEG DASH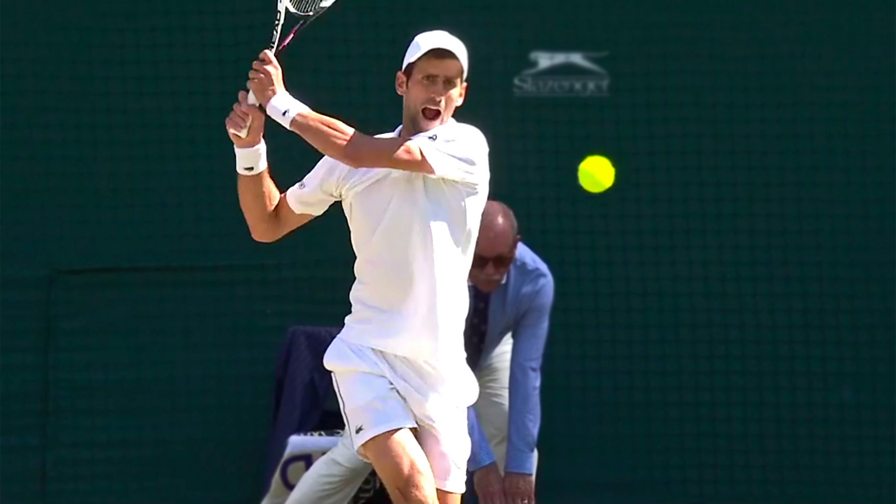 Live television services delivered over the open internet today typically have much higher latency than equivalent broadcast services. Viewers may watch an event with a delay of 30 seconds or more. Some of this delay is necessary to achieve high quality and reliability over the wide range of network connections that viewers may be using. However, as home broadband connections become faster and more reliable and the performance of content distribution networks improve, it becomes possible to deliver a television experience over the internet that matches what viewers have become used to with broadcast, providing high quality, low latency and fast start-up times. BBC R&D is showing their latest research in this area with a live demonstration of low latency linear television services delivered using MPEG CMAF, MPEG DASH and low latency extensions.
Content Substitution
Dynamic Substitution of IP-Delivered Content into Broadcast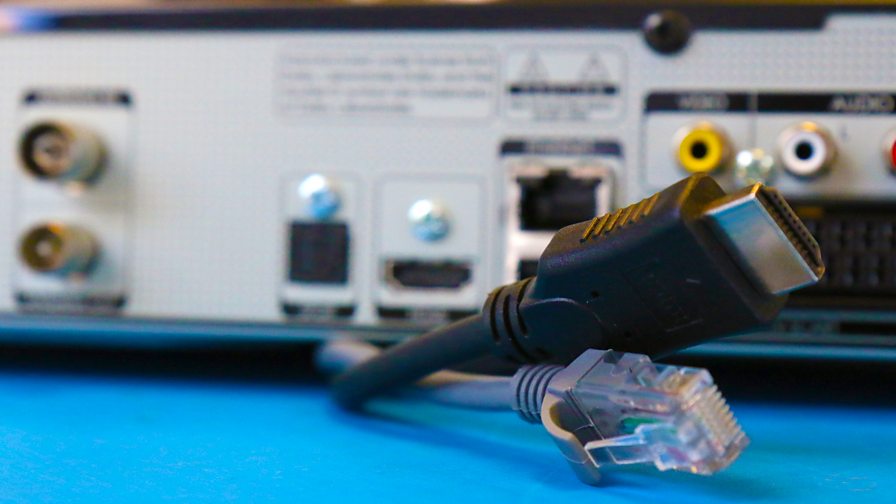 Targeted Advertising (TA) is a hot topic for the broadcast industry. The same content substitution technologies that enable TA can also enrich the viewer experience by blending traditional linear broadcast with personalised IP-delivered content. For example: trailers and programmes can be substituted with choices tailored to the viewer's interest or local area.
We will be showing how devices supporting the HbbTV 2 standard will make this possible for horizontal markets and platforms, such as Freeview Play in the UK. The substitution content is delivered as adaptive bitrate DVB DASH streams. Our approach uses MPEG TEMI and the Media Synchronisation features of HbbTV 2 to coordinate the switch between broadcast and IP content. This combination is uniquely well-suited to enabling content substitution for everything from adverts or trailers to whole programmes as IP-delivered content can be joined mid-way through.
HEVC/H.265 Open-Source Video Encoding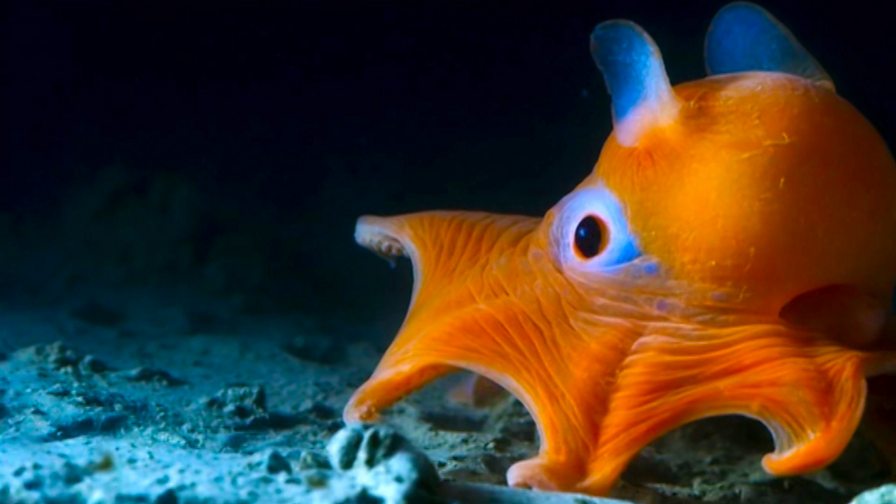 The Turing codec is an open-source HEVC/H.265 video encoder optimised for encoding large resolution video content on commodity hardware to reach the compression capabilities of HEVC. It was developed by experts in video compression technology and software developers with a background in practical codec optimisation.
The Turing codec benefits from an optimised software framework based on state-of-the-art C++11 constructs and assembly optimisations as well as cutting edge algorithms and coding tools, to ensure efficient encoding of videos at different quality levels under a variety of conditions for Main and Main10 HEVC profiles. With superior compression performance, ultra-low memory consumption and extensive parallelism (both over number of cores on a single CPU or for cloud encoding), the Turing codec is the solution for file based encoding.
Download our guide to what we're showing on our stand this year
---
BBC R&D Stand | Partner Stands | Tech Papers | Talks & Presentations
BBC Research & Development Contributions on Partner Stands:
BBC R&D work is also represented with other exhibitors at IBC.
Download a guide to things we're doing on other, non-BBC stands at IBC 2018
EBU ADM Renderer (Stand 10.F20)

BBC R&D staff and EBU colleagues will be demonstrating the EBU ADM Renderer. This is a standardised system which interprets next generation audio metadata to improve interoperability between systems. The technology, developed by BBC R&D and partners won the EBU Tech & Innovation Award in June 2018.
2IMMERSE (Stand 8.F46)
2IMMERSE is a collaborative project demonstrating the benefits of object-based broadcasting. Object-based broadcasting allows TV experiences to be customised to suit the viewers' contexts and preference and to display the experience across many screens. Partners in the project include BT, BBC, CISCO, IRT, ChyronHego, CWI and Illuminations - an independent media producer. Together we are designing, building and testing prototype experiences involving live performance and sport. The project's ambition is to deliver technology enabling services 'to immerse' audiences in shared and personalised multiscreen experiences. 2-IMMERSE is a collaborative project co-funded by the European Commission's Horizon 2020 Research Programme.
HbbTV

Hybrid broadcast broadband TV (HbbTV) is a collaborative global industry initiative. Its specifications for Connected TVs and set-top-boxes enable the delivery of rich interactive broadcast and connected experiences, such as the BBC's Connected Red Button and TV iPlayer services.
We have been deeply involved in the development of the HbbTV specification and testing activities since 2012, and have been a key player in enabling the BBC and UK platforms, such as Freeview Play, to roll out HbbTV services to viewers in the UK. HbbTV will be present on the following stands:
COGNITUS (Stand 8.F14)
Imagine a world where audiences become multimedia creators. Seeing your mobile video on the TV blown up to UHD and immersive sound. Tools for producers to seamlessly discover and integrate auto-quality checked and enhanced UGC in productions. COGNITUS is there to help. COGNITUS is a collaborative project funded by the European Commission's Horizon 2020 programme. COGNITUS offers next generation products enabling Broadcasters to incorporate User Generated Videos in the productions, maintaining high quality standards: HD to UHD enhancement; metadata enrichment; plot authoring; adaptive delivery; immersive sound reproduction; smart content correlation; mobile application; and reward scheme.
IP Showcase (Conference Room E106)

BBC R&D's contribution to the industry's interoperability activity on the transition is once again represented at IBC. The IP Showcase brings together a number of industry groups to provide demonstrations and presentations, case studies, and panel discussions from broadcasters, service providers, integrators, standards bodies and vendors. Up for discussion will be interoperability, the specifications and standards that will increasingly be used in new broadcast facilities - and BBC R&D's demonstrations and presentations are as follows:
Monday 2pm: Peter Brightwell will cover the current state of NMOS specifications and implementations and give a summary of new work.
Monday 2.30pm: Andrew Bonney will provide an introduction to what is happening on timing and identity for NMOS.
Saturday 3.00pm: Simon Rankine will outline work happening in AMWA on securing the NMOS APIs.
---
BBC R&D Stand | Partner Stands | Tech Papers | Talks & Presentations
BBC Research & Development Technical Papers and Presentations:
BBC R&D Colleagues will be presenting technical papers based on their work all week at IBC. This is a great opportunity to get details on the work our teams do day to day - you can find all these sessions in the Emerald Room.
Download a guide to things we're doing on other, non-BBC stands at IBC 2018
Personalising the public: Personalising linear radio at a public service broadcaster
In the Paper Session: I want it my way – beyond the veneer of personalisation
"You watched that, others then watched this". True personalisation is the fine art of accurately packaging an increasingly diverse set of content types from an actionable expression of interest. In this Tech Talk, one broadcaster explains the complexity of the intelligent content tagging task under-pinning their personalisation system and the benefits they have seen, whilst another shares user feedback on a trial hybrid broadcast that pro-actively personalised their content streams.
With Tim Cowlishaw, Saturday 15th September, 14:15-15:30
An overview of recent trends in video coding: the bitrate savings to be expected and at what cost
In the Paper Session: Codec Wars
As we seek to deliver UHDTV and VR-360 video through the internet and other limited channels there is increasing pressure on the world's experts to find new tricks which will lead to lower transmission rates. However all these clever tricks are patented before they are incorporated in new standards and this is currently resulting in high licence fees for implementers. In this insightful panel session we shall hear brief presentations by world experts from differing sides of the fence.These experts will then debate where the future of compression systems lies – and indeed, whether the present situation is symptomatic of weakening standards in other media technologies.
With Andre Seixas Dias, Sunday 16th September, 09:15-10:45
AI in Production: Video analysis algorithms and machine learning for expanded live events coverage
In the Paper Session: AI in Production

AI is here to stay and in the area of production it is set to revolutionise working practice, by dispensing with many formulaic and repetitive tasks, and making more effective use of human creative skills. Nowhere is this more significant than in live broadcasting where the economic advantages of AI can allow the coverage of events which would not otherwise be cost-effective. In these Tech Talks three industry experts will describe and demonstrate the latest ideas and technologies in AI-assisted production.
With Craig Wright, Sunday 16th September, 11:00 -12:15
*Winner Best IBC Paper 2018
Correct reproduction of Human Skin Tone in High Dynamic Range video
In the Paper Session: Production Visual Excellence
Today's imaging technology strives to produce a viewing experience which is, as far as possible, identical with that perceived by the human visual system. Strangely, one limiting factor in high dynamic range (HDR) design has been that existing measurements of the human vision have not been sufficiently accurate. Another of these issues is skin tone: humans are particularly sensitive to skin colour - regarding it as an indicator of well-being. The accurate portrayal of this subtle parameter is therefore particularly important. In this Tech Talk we shall hear from researchers and vision scientists, how they are ensuring the precision of HDR and colour in image capture.
With Simon Thompson, Monday 17th September, 13:30-14:45
---
BBC R&D Stand | Partner Stands | Tech Papers | Talks & Presentations
BBC R&D Presenting Elsewhere at IBC:

Download a guide to things we're doing on other, non-BBC stands at IBC 2018
From Epic Poetry to AI: discovering viable algorithms for creating responsive media
A Lounge Talk in the Forum Lounge with Mike Armstrong, Thursday 13th September, 12:45-13:15
5G in Content Production
On the EBU Stand with Ian Wagdin, Sunday 16th September, 11:00-12:00
Advances in Sport Production/Object Audio Capture for Sports Production
A sports technology fest not to be missed. The capture and production of sports content is undergoing a major revolution. The trend is for low-latency capture of players and balls to sub-centimetre precision, so that: 3D game experiences can be generated (including photorealistic e-gaming), AI-based analysis can be undertaken, screen data can be overlain and commentary scripts can be generated automatically and in real-time - even biometric player data can be captured and analysed. And we should not forget 3D audio, where beam-forming and array mics now allow on-pitch sounds to be separated from crowd noise. Finally, the latest trends also include major sport event production using IP and SMPTE 2110 standards. These Tech Talks, presented by three leading media researchers, will cover all these exciting developments.
A Tech Talk in the Forum chaired by Mike Armstrong, Sunday 16th September, 16:45-18:00
Radio's Digital Strategy

Radio is alive and continues to grow and innovate in the face of dynamic and ever-evolving challenges. It remains free and easily accessible across platforms, thanks to its high quality and relevant content, and its ability to embrace and adapt to change. In the new landscape that includes the likes of Google, Amazon, Sonos and Apple Music, how is broadcast radio delivering new content to the listener, and catering to what the listener wants?
In the Emerald Room, chaired by Lindsay Cornell, Monday 17th September, 09:00-10:30
Public Service Media and the coming age of AI and cloud based workflows
The session will debate opportunities and challenges of using AI, ML and DL tools from the perspective of public service media. What potential efficiencies do public or private clouds offer with regards to workflows, scale and flexibility in media creation and distribution? What are the implications broadcasters and service providers need to anticipate with regards to the public service remit?
In the Forum with George Wright, Monday 17th September, 12:15-13:15
Download our guide to what we're showing on our stand this year

Download a guide to things we're doing on other, non-BBC stands at IBC 2018