We're really excited to announce a project we've been working on for a while: an original interactive audio drama pilot for voice devices, made in collaboration with Rosina Sound.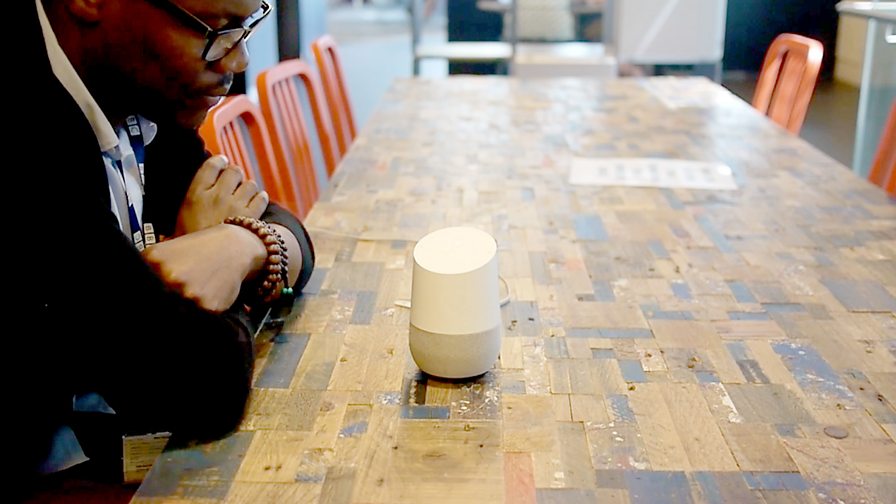 There's a few reasons we're excited!

First, the story and production are great! Rosina Sound's team have an excellent track record between them, and have done a cracking job of creating the audio for the piece. The story not only works well as a piece of interactive fiction, but also is an entertaining listen in its own right (and has some great jokes). The project took shape collaboratively between R&D and Rosina Sound - together, we listened to existing interactive audio stories and, taking inspiration from computer games like The Stanley Parable and Papa Sangre and authors like Franz Kafka and Douglas Adams, the piece evolved into a comedy science fiction audio drama.
BBC Taster - Try The Inspection Chamber

BBC R&D - Talking with Machines
Second, we're trying out a new way to interact with a story. We've seen a lot of examples of interactive audio stories which operate like a Choose Your Own Adventure book - short chunks followed by a choice: would you like to go down the stairs or through the door? We don't think this works particularly well for entertainment - it takes you out of the moment and forces you to step back and consider your choice at a level of remove from the story and in the context of all the other choices you've made. In this pilot, you're actively playing a part in the story, using your own voice - we wanted to make it feel like you're having a genuine, direct interaction with the other characters in the piece. We haven't come across any other interactive stories like this on voice devices, and we're excited to see how people respond to it.
Is this what is felt like when the first radio show fired out across the airwaves? The BBC has been on the forefront of entertainment technology since it first embraced radio way back in 1927. Now it's making another hugely significant jump with a show that involves the listener interacting thanks to the Alexa AI.
Third, we've built a story engine which allows us to release the same story across different voice devices. We'll be releasing for Amazon Alexa and Google Home to start off with, but we've got the potential to add to that roster of devices and it'll be interesting to see if we could get it on to, for example, Microsoft & Harman/Kardon's Invoke speaker, or Apple's HomePod and other devices as they come along. As far as we know, there aren't many people developing cross-platform voice experiences in this way.

Update, November 2017: We've now released the pilot on BBC Taster for Amazon Alexa devices.
BBC R&D - Prototyping for Voice UI

BBC R&D - Prototyping for Voice: Methodology
Credits

BBC R&D
Henry Cooke - Producer
Barbara Zambrini - Producer
Antony Onumonu - Developer
Tom Howe - Developer
Andrew Wood - User Experience
Joanne Moore - User Experience

Rosina Sound
Nicky Birch - Executive Producer
Tim Wright - Writer
Joby Waldman - Director
Ben & Max Ringham - Sound Design

Featuring
Amelia Bullmore as Kaye
Tom Bennett as Josef
Laurel Lefkow as DAVE