BBC R&D at IBC 2017 - Sunday
Sundays may traditionally be quiet days but not at IBC... weekend visitors who squeeze as much as they can out of the show's 15 halls mean that there's no rest on Day 4. IBC Weekend continues with HDR in the frame and the sound of some Mermaid's Tears...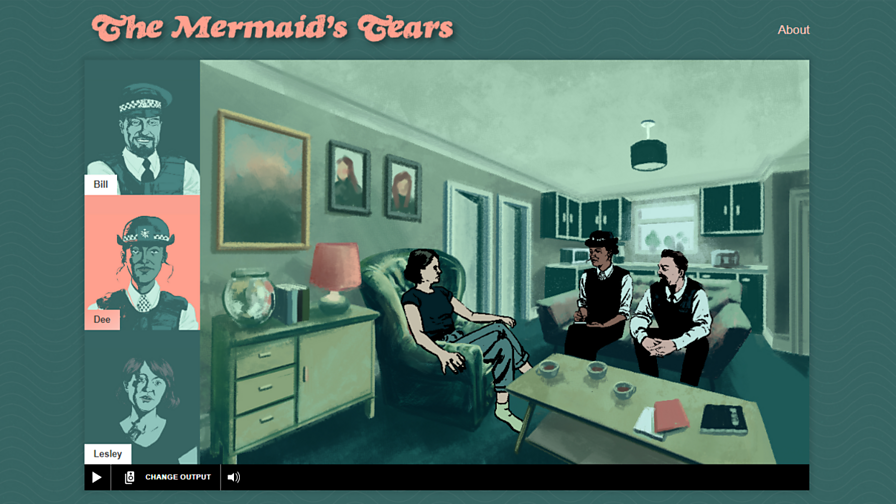 Today we shine our R&D stand spotlight on another of the projects we've brought to Amsterdam - our ORPHEUS object-based audio work. Orpheus is the name of the mythical Greek musician and poet whose death was prevented by the sound of his sweet music. The name is therefore also appropriate as the name of our project which is investigating the potential of object-based audio. You can read an introduction to object-based media - and why it will be important to the future of broadcasting - but at IBC you can actually hear the future for yourself.
We are demonstrating our recent audio drama production which allows you to follow the characters in a story as they move in and out of the scene and around multiple locations in a house (the setting for the story) - while images related to elements of the story appear on screen. This is all made possible by providing those elements in the production as separate 'objects' which can then be re-assembled on the user's device. This world-first object-based audio production was a radio drama, but there are numerous creative possibilities - a different mix depending on your device, preference or location, a programme of a length the user specifies or a programme tailored to your personality...
ORPHEUS is a European research partnership with a number of other organisations - and the ones that are exhibiting at IBC also feature work from other parts of the project on their stands:
Sunday is the penultimate day of the IBC Conference and it's the penultimate presentation of one of our papers...
R&D's Katy Noland is delivering her paper "A Brightness Measure for High Dynamic Range Television" at midday in the Emerald Room in the session on High Dynamic Range and Wide Colour Gamut. As brighter television sets with the ability to show HDR content land in our living rooms, there is the potential for significant jumps in the brightness of the picture as scenes, programmes and sources of content change on screen. We'd like to have some guidelines for consistency - and you can find out about how we reached the proposals we're making in Katy's session.
Finally, R&D's George Wright, head of Internet Research & Future Services Decodes the Unknown for the Conference on Sunday afternoon. Looking ahead to the next 20 years George discusses the future of the internet and the impact of technology on society, media and the entertainment industry with a panel of speakers.
@BBCRD excellent presentation George Wright. Thank you for sharing the BBC journey, and current areas of research, including Blockchain..!

— GarageSpin (@GarageSpin) September 17, 2017
@BBCRD George Wright says it's important to stay positive about where research leads @IBCShow #IBCConf pic.twitter.com/qoaqfm1HjH

— kate bulkley (@katecomments) September 17, 2017
Download our guide to what we're showing on our stand this year

Download a guide to things we're doing on other, non-BBC stands at IBC 2017

If you're at IBC 2017 then come to our stand and visit us to say hi - and if you visit us or see any of the sessions listed here, be sure to put your pictures, posts and tweets on Facebook and Twitter with the hashtag #BBCIBC - we'll highlight the best on these daily posts through the course of IBC.