2016 in Review - Object-Based Media
A lot of our work in 2016 has focused on structured metadata and objects for stories, and how we might represent these on the web in new ways, with projects looking at structuring news stories and developing new formats, a production use for drama data, a website for catching up with your favourite drama series, and a cook-along learning experience.
The year started with a presentation at the Interaction 16 conference in Helsinki - talking about object-based and structured stories.

We continued to develop our Story Explorer concept. It was noticed by our marketing department and we worked with them to deliver a Peaky Blinders Story Explorer in time for the third series in May. This is a pretty simple but useful case of OBM, delivering the stories of the drama in an alternative format more suitable for catching up and exploring.

Meanwhile we were developing the prototypes for our Atomised News project which evolved into a Taster pilot with the Newsbeat team. Most of the team got involved with this as we were developing the prototype into a pilot and integrating it with existing BBC systems. We're now wrapping this up by running a short but highly-instrumented trial with a closed group of target users.

As well as News, we were also applying our ideas to existing BBC dramas. We worked with Radio & Music to handover a new continuity database to the Archers team. This is now in use by the production team in making the daily drama.

We got busy with 2Immerse, a European project creating a multi-screen, multi-home, interactive immersive home theatre experience. As well as finalising the architecture, we built scrolling scripts that synchronise with the performance, video chat that brings homes together during intervals, and a layout engine that can present content across multiple screens. We also presented a paper, "Evaluating the potential benefits of object-based broadcasting", at NEM.

We also made a big noise about object-based media at IBC this year, where we presented Squeezebox, Visual Perceptive Media and the Cook-Along Kitchen Experience.
Visual Perceptive Media is a film which changes based on the person who is watching the video. Rather than drawing on sensor data to profile the environment, it focuses on the user themselves. It uses profiled data from a phone application to build a profile of the user and their preferences via their music collection and some personality questions. The data then is used to inform which assets are used in which order, what real time effects are applied and ultimately when. Cinematic effects twist the story one way or another.

Squeezebox addresses the production of captioned montages of news stories. It allows users to specify how many news stories they'd like, caption and order those stories, and add ident and transition graphics. Squeezebox then enables users to adjust the duration of the story using a simple slider control. The purpose built algorithm establishes new in and out points per shot, and in some cases drops shots entirely.

CAKE is a new object-based media experiment that uses a cooking programme as an example learning experience. It customises recipes based on your familiarity with ingredients and methods, your tastes or dietary preferences, and how many people you're inviting round for dinner. The experience reacts 'in the moment' to your progress, allowing you to create new dishes at your own pace. Novices can level-up and experts can cut to the chase, supported by an evolving dialogue between audience and presenter.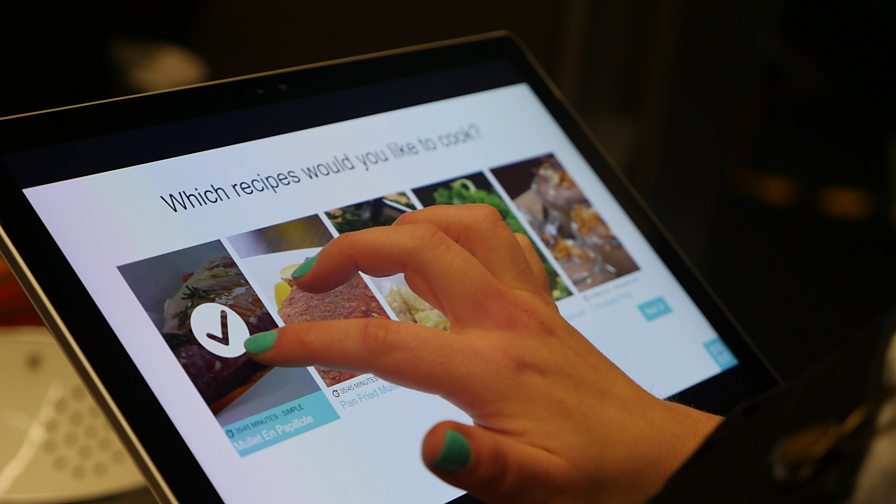 The three projects together formed a strong object-based message, with some real impact: CAKE was featured in IBC's "What Caught My Eye" section, and our paper "Creating object-based experiences in the real world" was one of the top 8 technical papers at the conference.

Towards the end of the year, we spent a lot of time debating and defining an object-based media toolkit. We'll use the toolkit for all of our object based media projects, and we want to share it too, with both creators and coders, to create a community of practice. Exciting stuff, which we'll be talking more about in 2017.