The inaugural Networked Electronic Media Art and Design Contest
The inaugural Networked Electronic Media Art and Design Contest at the NEM Summit in Barcelona last year yielded five joint winners, one of which was BBC R&D's very own collaborative installation "The Cut Up".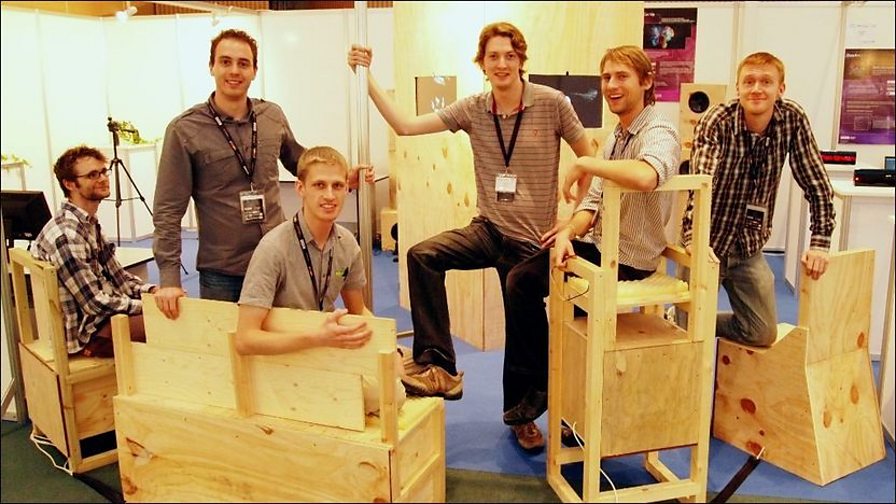 Such was the overall success of the competition, it was decided to formally incorporate it as a highlight of the Annual NEM Summit. So this year, in Turin, entries were again invited which showed the opportunities in the art/design/technology interface and were evaluated based on seven criteria - conceptual design, artistic merit, distinctiveness, inspiration, technical elegance, innovation and interactivity.
The winner was "Isabella - The Secret Recipes" designed and developed by Virva Emilia Auvinen who currently works at Nokia as a Visual and UX Designer. Check out the great illustrations http://www.virva.biz/isabella_video.html
Virva knocked this entire project up in her spare time. She impressed the judges with her innovative use of networks and media, blending real historic references into a really beautiful, engaging illustrated game concept which makes history and learning come alive for children.
BBC R&D's Virtual Maestro and Surround Video both got special mentions too in the list of finalists.
A full list of entries and jury can be found here http://nem-summit.eu/nem-art/2011-nem-art-design-contest/
The 5000 euro prize money is a great incentive for entrants. However, it's hoped that next year some of this may go towards travel and accommodation for artists/technologists and so widen the net. The cost of getting there plus expenses proved too much for some entrants who, although shortlisted, didn't actually make it which was a real indication that this needs a re-think. For now, though, it's a step in the right direction to build a sustainable network of European artists, designers and technologists who can collaborate on projects, share ideas and revel in a bit of cross-disciplinary innovation.