Mendelssohn
Brahms
Saturday 16 October, 7.30pm
The Bridgewater Hall, Manchester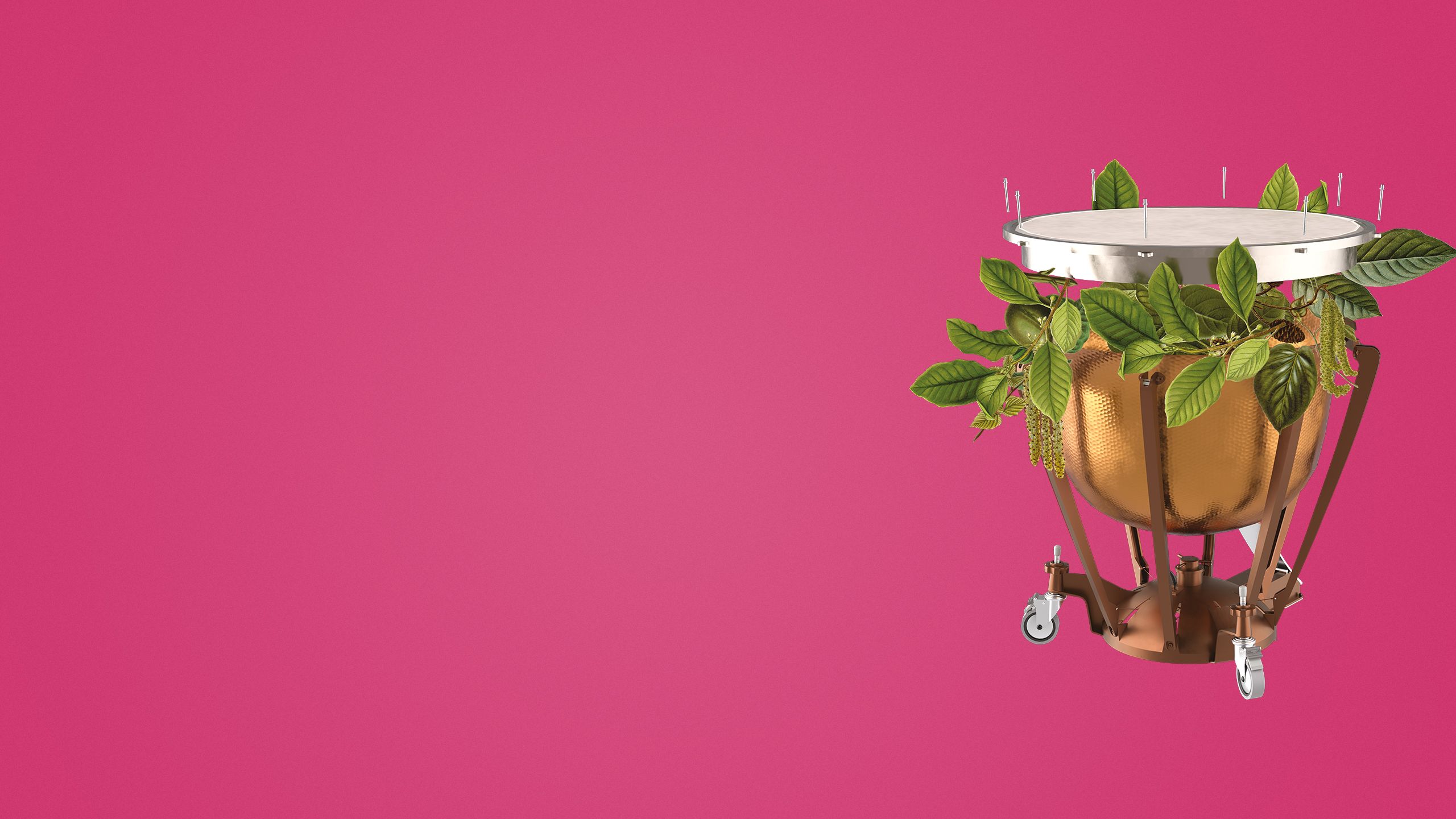 Welcome to tonight's performance
James Ehnes is among the world's leading exponents of Romantic violin repertoire and we're delighted to welcome back the Canadian virtuoso for a real tour de force: Brahms's glorious Violin Concerto. Making his BBC Philharmonic debut, conductor Roderick Cox takes us north of the border for two much-loved works by Mendelssohn: his thrilling Hebridean seascape and the evocative 'Scottish' Symphony.
Our relationship with BBC Radio 3
As the BBC's flagship orchestra for the North, almost all of the BBC Philharmonic's concerts are recorded for broadcast on Radio 3. Tonight you will see a range of microphones on the stage and suspended above the orchestra. We have a Producer, Assistant Producer and Programme Manager at the orchestra who produce our broadcasts.
We seek to bring a diverse and risk-taking range of repertoire to our audiences, including our concert-goers here in Manchester, as well as the two million listeners who tune in to BBC Radio 3.
Please do not take flash photographs during the performance as this is very distracting to the artists. Audio and video recording is strictly prohibited.

To ensure that everyone can enjoy the concert, please either turn off your phone and any other electronic devices before it begins or ensure that they are turned to silent.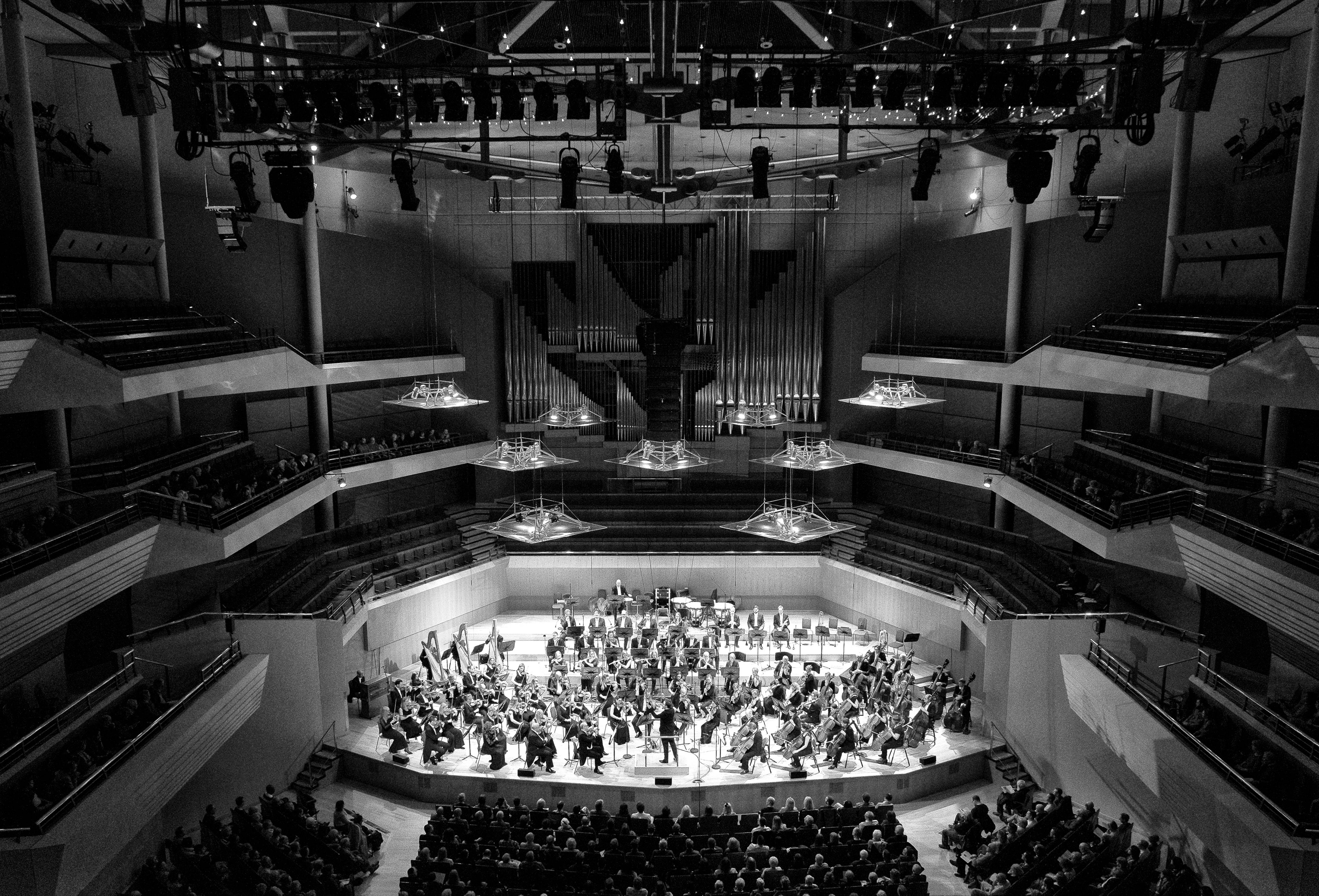 Felix Mendelssohn
Overture 'The Hebrides' ('Fingal's Cave') 10'
Johannes Brahms
Violin Concerto in D major 39'
INTERVAL: 20 minutes
Felix Mendelssohn
Symphony No. 3 in A minor, 'Scottish' 37'
---
James Ehnes violin

Roderick Cox conductor
BBC Philharmonic

Tonight's concert is being recorded for future broadcast on BBC Radio 3. It will be available for 30 days after broadcast via BBC Sounds, where you can also find podcasts and music mixes.
Felix Mendelssohn (1809–47)
Overture 'The Hebrides'
('Fingal's Cave'), Op. 26 (1830, rev. 1832)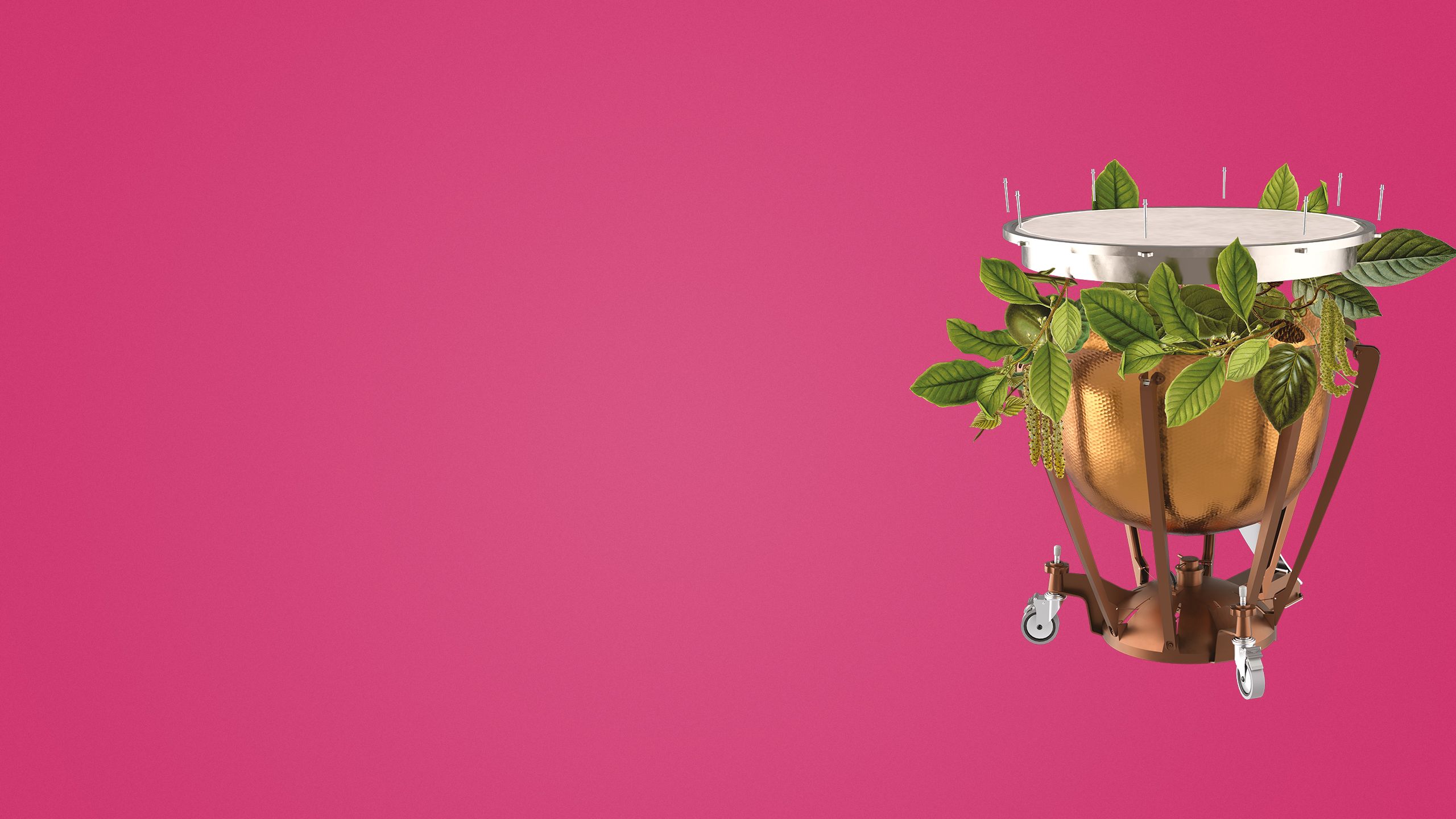 Felix Mendelssohn was just 20 when he embarked on the first of his 10 trips from Germany to Britain, making his London conducting debut in May 1829 before heading north in the company of a childhood friend. From Edinburgh, the pair journeyed to Mull in the Inner Hebrides – and, within days, an inspired Mendelssohn had sketched the opening 21 bars of his most enduringly popular work.
Despite its designation as an 'overture', The Hebrides is a stand-alone piece rather than a precursor to something larger (an opera or a ballet, for example): a tempestuous 10-minute evocation of the restless sea and the rugged landscape that surrounds it. Mendelssohn did visit Fingal's Cave, an astonishing geological feature on the neighbouring island of Staffa, but he fell seriously seasick on the ferry over and didn't even mention the day trip in his diaries. Added by a publisher after the work's 1832 premiere in London, its nickname 'Fingal's Cave' has only served to reinforce the mythology and cement the popularity of this exhilarating piece.
Felix Mendelssohn
Born to a prominent Jewish family in Hamburg in 1809, Felix Mendelssohn was among the most prodigiously talented musicians of his age: a performer by 9, a capable composer just three years later. He was later described by contemporary Robert Schumann as 'the Mozart of the 19th century', and it's fair to say that his music looks back to Mozart's Classicism (and to the music of Bach, whom Mendelssohn idolised) more than it looks forwards to the turbulent innovations of Wagner and other Romantic-era composers who followed in his wake. His vast catalogue, which includes a beloved Violin Concerto, five soaring symphonies and dozens of songs, was cut tragically short when he succumbed to ill health in 1847 at the age of just 38.
Johannes Brahms (1833–97)
Violin Concerto in D major, Op. 77 (1878)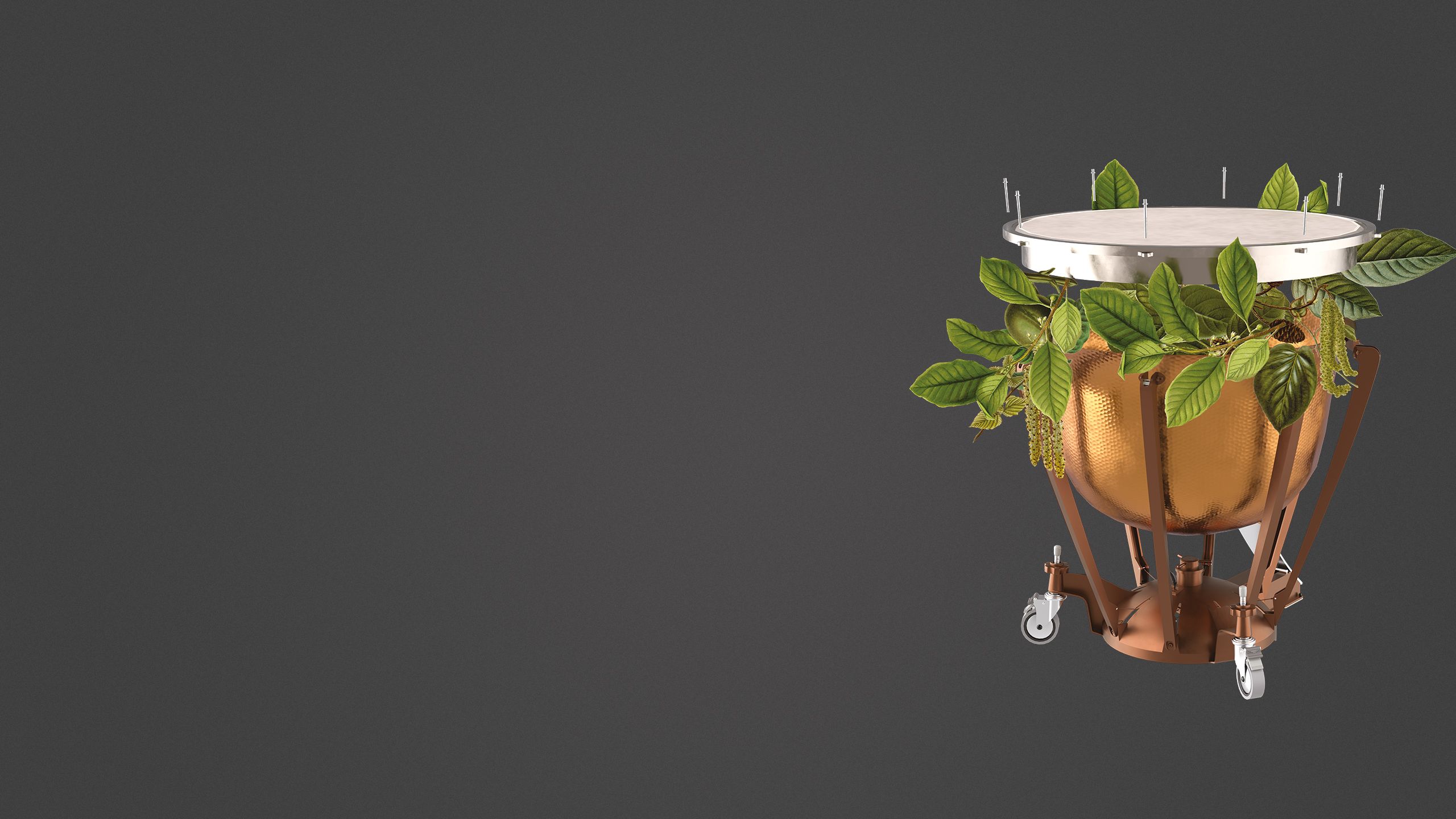 1 Allegro non troppo (cadenza: Joachim)
2 Adagio
3 Allegro giocoso, ma non troppo vivace
James Ehnes violin
Johannes Brahms was a 19-year-old unknown when he met Hungarian violin virtuoso and composer Joseph Joachim, just 21 but already making waves across Europe. Despite the mismatch in their reputations, the pair became mutual admirers, trusted collaborators and fast friends. It was Joachim who introduced Brahms to Robert and Clara Schumann, a landmark meeting (and not just because Brahms would later fall in love with Clara). It was Joachim to whom Brahms turned for advice on composition. And it was Joachim for whom Brahms eventually wrote his sole Violin Concerto, informed by his friend's technical guidance.
Brahms positions soloist and orchestra as near equals, subverting expectations that the orchestra is just there to provide ballast for the soloist's flights of virtuosic fancy. After its premiere, conducted by Brahms himself in Leipzig on New Year's Day 1879, the pianist-conductor Hans von Bülow is supposed to have said that this is a concerto 'not for but against the violin' (the remark is also attributed to Joseph Hellmesberger, conductor of the work's Vienesse premiere) – but time has been kinder to it, and it's now a staple of Romantic violin repertoire.
The huge first movement threatens to overwhelm all that follows, not least through its fearsome cadenza, written by Joachim himself; but Brahms assures a soft landing with a second movement Adagio that grows from unassuming beginnings (its theme unexpectedly stated by the oboe) to expansive, enveloping warmth. All dug-in double-stops (two notes played together) and Gypsy flair, the closing Allegro is as close as Brahms gets to letting down his hair.
Johannes Brahms
The line between them isn't unbroken, but there's a strong argument that Brahms is Beethoven's natural successor: the leading inheritor of the traditions his predecessor invented, refined and perfected. While Romantic contemporaries such as Wagner took great stock in music's ability to express grand narratives and greater truths, Brahms – like Beethoven, mostly – favoured so-called 'absolute music': free from narrative, music about nothing but itself. Born in Hamburg to a musical family, Brahms was a precociously gifted child but wrote much of his most enduring music after his 40th birthday: four dramatic symphonies, the second of two piano concertos, the sweeping Violin Concerto. In stark contrast to these expansive pieces, his intimate late works for piano and for organ portray a solitary man who knew his time was nearly up.
---
INTERVAL: 20 minutes
Felix Mendelssohn
Symphony No. 3 in A minor,
Op. 56, 'Scottish' (1829–42)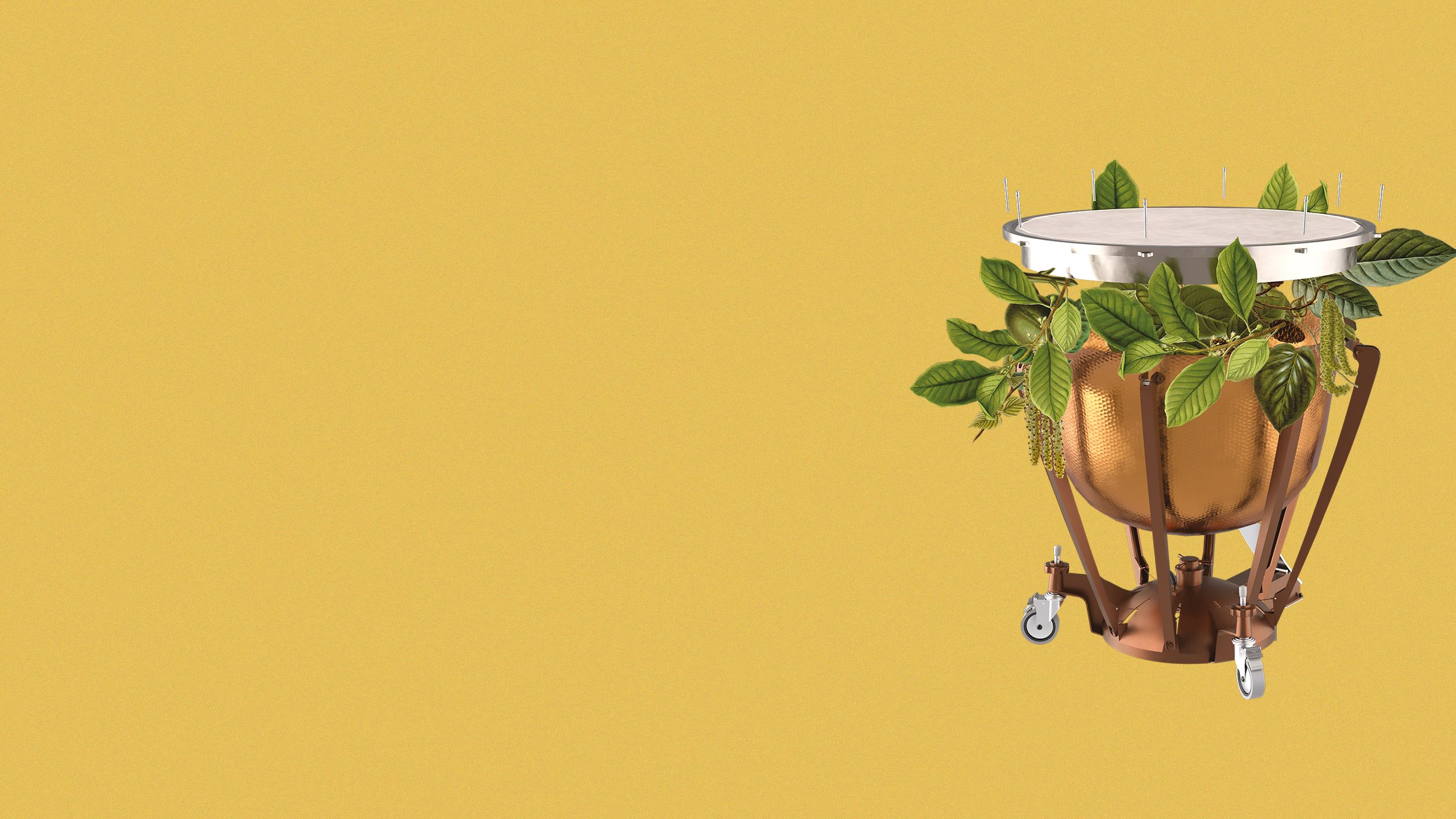 1 Andante con moto – Allegro un poco agitato – Assai animato – Andante –
2 Vivace non troppo –
3 Adagio –
4 Allegro vivacissimo – Allegro maestoso assai
Mendelssohn began sketching his 'Scottish' Symphony on the same 1829 trip that spawned the Hebrides overture, inspired this time by a ruined chapel at Edinburgh's Holyrood Palace. 'Everything around is broken and mouldering, and the bright sky shines in,' wrote the composer in a letter home. 'I believe I found today in that old chapel the beginning of my "Scotch" symphony.' The end was a long time coming: Mendelssohn wrestled with the piece for a couple of years, shelved it in frustration for a decade and only finished it in 1842 – despite its number, the fifth and final symphony he completed.
The symphony's four movements are played without pause, and it doesn't sound recognisably Scottish. Except, perhaps, for the rhythms of the melody that opens the fizzing second-movement, the influence of traditional Scottish music is conspicuously absent: Mendelssohn, indeed, was uncharmed by the 'so-called folk melodies' of the British Isles ('vulgar, out-of-tune trash', he wrote of Welsh harp music). The third movement is archetypal Mendelssohn – stately, sentimental – but it's the first and last movements that are the real meat of the piece. The first builds outwards from the melody Mendelssohn sketched at Holyrood; while the last, originally marked 'Allegro guerriero' ('Fast and warlike'), somehow finds its way from edgily nervous energy to rapturous triumph
Notes and profiles © Will Fulford-Jones
Will Fulford-Jones is a writer and editor who works widely across music and the arts.
BBC Philharmonic
The BBC Philharmonic is reimagining the orchestral experience for a new generation – challenging perceptions, championing innovation and taking a rich variety of music to the widest range of audiences.
The orchestra usually performs around 100 concerts every year, the vast majority broadcast on BBC Radio 3. Along with around 35 free concerts a year at its MediaCityUK studio in Salford and a series of concerts at Manchester's Bridgewater Hall, the orchestra performs across the North of England, at the BBC Proms and internationally, and records regularly for the Chandos label.
The BBC Philharmonic's Chief Conductor is Omer Meir Wellber. Described by The Times's Richard Morrison as 'arguably the most inspired musical appointment the BBC has made for years', Israeli-born Wellber burst into his new role at the 2019 BBC Proms and has quickly built an international reputation as one of the most exciting young conductors working today. The orchestra also has strong ongoing relationships with its Chief Guest Conductor, John Storgårds, and Associate Artist, Ludovic Morlot. In May the orchestra announced young British composer and rising star Tom Coult as its Composer in Association.
The scope of the orchestra's programme extends far beyond standard repertoire. Over the past few years it has collaborated with artists as varied as Clean Bandit, Jarvis Cocker and The Wombats; played previously unheard music by writer-composer Anthony Burgess in a unique dramatisation of A Clockwork Orange; joined forces with chart-toppers The 1975 at Blackpool's Tower Ballroom; premiered The Arsonists by composer Alan Edward Williams and poet Ian McMillan, the first opera ever written to be sung entirely in a Northern English dialect; and broadcast on all seven BBC national radio networks, from BBC Radio 1 to BBC Radio 6 Music and the BBC Asian Network. Last year the orchestra also entered the UK Top 40 singles chart with 'Four Notes: Paul's Tune'.
The BBC Philharmonic is pioneering new ways for audiences to engage with music and places learning and education at the heart of its mission. Outside of the concert hall, it is passionate about taking music off the page and into the ears, hearts and lives of listeners of all ages and musical backgrounds – whether in award-winning interactive performances, schools' concerts, Higher Education work with the Royal Northern College of Music or the creation of teacher resources for the BBC's acclaimed Ten Pieces project. Through all its activities, the BBC Philharmonic is bringing life-changing musical experiences to audiences across Greater Manchester, the North of England, the UK and around the world.
First Violins
Yuri Torchinsky Leader
Thomas Bangbala Sub Leader
Alison Fletcher *
Kevin Flynn †
Austeja Juskaityte
Anna Banaszkiewicz-Maher
Martin Clark
Karen Mainwaring
Anya Muston
Robert Wild
Toby Tramaseur
Sarah White
Paula Smart

Second Violins
Lisa Obert *
Lily Whitehurst
Lucy Flynn
Rebecca Mathews
Christina Knox
Claire Sledd
Sophie Szabo
Matthew Watson
Oliver Morris
Natalie Purton

Violas
Steven Burnard *
Kimi Makino ‡
Kathryn Anstey
Matthew Compton
Ruth Montgomery
Rachel Janes
Roisin Ni Dhuill
Fiona Dunkley

Cellos
Peter Dixon *
Steven Callow †
Jessica Schaefer
Rebecca Aldersea
Melissa Edwards
Elinor Gow

Double Basses
Ronan Dunne *
Alice Durrant †
James Goode
Daniel Whibley
Peter Willmott

Flutes
Alex Jakeman *
Victoria Daniel †

Oboes
Jennifer Galloway *
Kenny Sturgeon

Clarinets
John Bradbury *
Fraser Langton

Bassoons
Bill Anderson
Graeme Brown

Horns
Rebecca Hill ¥
Phillip Stoker
Tom Kane
Jonathan Barrett
Samuel Yates

Trumpets
Katie Smith §
Gary Farr †

Timpani
Paul Turner *
* Principal
† Sub Principal
‡ Guest Principal
¥ Associate Principal
§ Guest Principal

The list of players was correct at the time of publication