Main content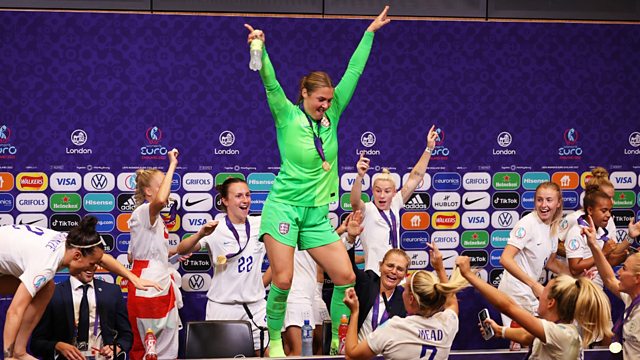 What next for women in football?
As England's women celebrate their victory, we put the spotlight on women footballers in Latin America and the Arab world to ask about their challenges and opportunities.
What are the victories - and challenges - for women's football around the world? After a video of the England women's victory dance went viral, we hear from Laura Garcia from BBC Mundo and Alma Hassoun from BBC Arabic about how football has empowered women players in their regions.
Kashmir, three years on
It has been three years since the Indian government revoked the special status of Jammu and Kashmir. Security forces were deployed, and the region was cut off from most lines of communication. Aamir Peerzada of BBC Indian languages is from Kashmir and was reporting from there at the time. He shares his memories.
The Bandit Warlords of Zamfara
In northwestern Nigeria, ultra-violent bandit gangs raid villages, attack drivers, abduct schoolchildren and kill anyone who resists. Hausa villagers have formed vigilante militias to defend themselves, but have allegedly killed innocent people. BBC Africa Eye's Yusuf Anka takes us into the heart of Nigeria's worst security crisis.
Human trafficking from Vietnam to Cambodia
A new case of modern slavery has been revealed in Cambodia, where Vietnamese people are being lured with the promise of jobs in the gambling industry. Once over the border, their possessions are confiscated and they are made to work long hours and live in sub-human conditions. For BBC Vietnamese, Thu Bui spoke to victims and their rescuers.
(Photo: Mary Earp dances on the Press Conference table surrounded by the England team. Credit: Sarah Stier, UEFA/UEFA via Getty Images)
Last on
BBC World Service
except Australasia
Broadcasts
BBC World Service

except East and Southern Africa & West and Central Africa

BBC World Service

East and Southern Africa & West and Central Africa only

BBC World Service

except Australasia