Main content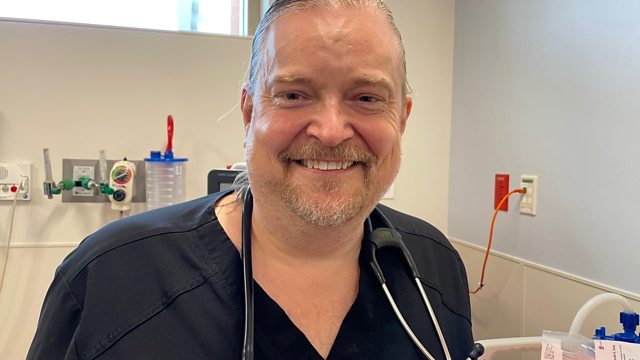 A crisis in US rural healthcare
One in three hospitals face closure as staff quit, patients can't pay their bills and government covid cash dries up.
America's rural hospitals face an uncertain future. One in three are now at risk of closure as doctors and nurses quit, patients struggle to pay their medical bills and government covid subsidies stop.
We hear from the front line of one rural hospital in Luray, Virginia. Travis Clark, the hospital's president, and Dr David Lee explain the everyday challenges facing patients and staff.
Alan Morgan from the National Rural Health Association tells us why rural hospitals are struggling. Michael Cannon of the Cato Institute in Washington DC argues that rural hospitals should stop relying on subsidies and close their doors if they can't become more efficient.
Presenter and producer: Szu Ping Chan.
Image: Dr David Lee in the emergency room of Page Memorial Hospital in Luray, Virginia; Credit: BBC
Last on
Broadcast

A year of Covid in Nairobi: Josephine's story