Main content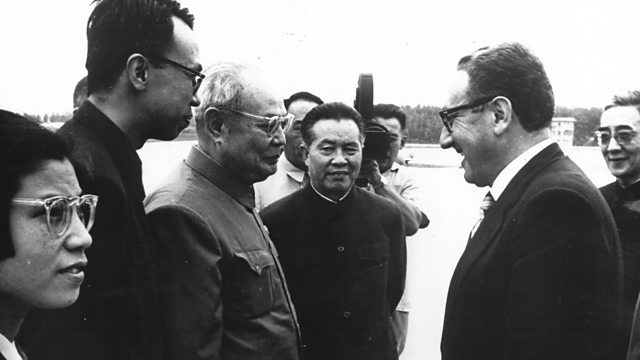 When Kissinger went to China
How Henry Kissinger's secret to trip China 50 years ago changed the Cold War.
In July 1971, Kissinger, then US National Security Advisor, made a clandestine visit to the People's Republic of China – then America's sworn enemy. At the time China was isolated from the outside world amidst the chaos of the Cultural Revolution. America was looking for a way out of the Vietnam war. Both countries had had no contact for over 20 years.
The 48-hour mission paved the way for President Richard Nixon's historic handshake with Chairman Mao a few months later. It changed the geometry of the Cold War. It also began a decades-long US engagement policy towards China.
Fifty years on, the US and China are at a historic crossroads. Washington's paradigm in dealing with Beijing abruptly ended with the election of Donald Trump. Great power competition is now under way. Some fear we are already locked in a "new cold war". Others say it is an "uneasy peace".
So what happened since Kissinger stepped on Chinese soil in that summer half a century ago? How did we get to where we are today? Looking back, what can Presidents Biden and Xi learn from Kissinger's secret trip?
The Guardian's China Affairs correspondent Vincent Ni tells the story of Henry Kissinger's 1971 secret mission, and asks what that trip tells us about the future of the world's most consequential bilateral relationship?
(Photo: Kissinger greeted in Beijing. Credit: White House/CNP/Getty Images)
Last on
Broadcasts
BBC World Service

except East and Southern Africa & West and Central Africa

BBC World Service

News Internet