Main content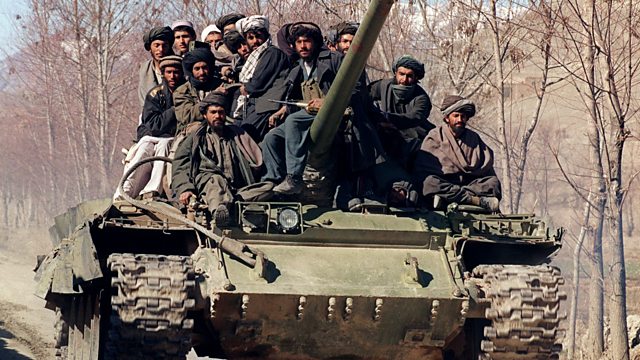 Will the Taliban rule Afghanistan again?
American troops are scheduled to leave Afghanistan in September after 20 years of war. But with them gone, Charmaine Cozier asks if the Taliban could ever return to power.
In the afternoon of Saturday 8th May in the Afghan capital of Kabul, just a few days before the end of Ramadan, students from the Syed Al-Shahda girls school were starting to leave for the day. Without any warning, a car bomb went off. Then a second explosion, followed by a third.
The Afghan Government blamed the Taliban, the hardline Islamist movement that has fought a long civil war in Afghanistan. The Taliban, although they have previously targeted the education of girls, denied it and blamed the Islamic State Group.
Things were supposed to be getting better in this war torn country.
Earlier this year President Joe Biden announced US troops were going to be removed in September. But what will happen after they've gone?
Produced by Rob Cave and Soila Apparicio.
(Taliban militia move towards the front line in Kabul, February 1995. Credit: Saeed Khan /Getty Images)
Last on
Broadcasts