Main content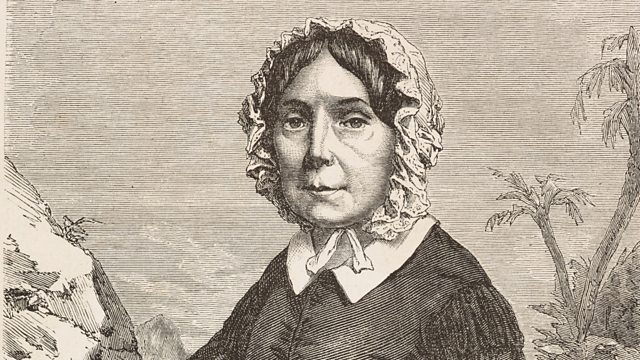 Ida Pfeiffer: 19th Century globetrotter
The eccentric female traveller and collector who circumnavigated the globe twice and broke the mould for female explorers.
Ida Pfeiffer's desire to see the world was like many childhood fantasies - destined to remain just that. And yet at the age of 44 once her sons had reached adulthood, she set off from her home in Vienna on a series of journeys that no woman of her time or background had contemplated.
Beginning with a trip to the Middle East, Pfeiffer travelled mostly alone, documenting her voyages and collecting specimens that she later sold to help finance her adventures abroad. Budget travel was her mantra, as she was not a wealthy aristocrat like many travellers of that time. On her journeys Pfeiffer was attacked, kidnapped, robbed and almost drowned. She met head-hunters and endured extreme conditions to pursue her dream. Defying all convention, Pfeiffer became celebrated as the most travelled woman on the planet, circumnavigating the globe twice. But despite her trailblazing attitude, she was no feminist, believing that women should be either professionals or home-builders, not both.
Rajan Datar discusses the life of this most unlikely traveller with the social and cultural anthropologist Hiltgund Jehle; Ulrike Brisson, whose research has focused on 19th and early 20th-Century European women's travel writing; and John van Wyhe, senior lecturer in the department of biological sciences at Tembusu College in Singapore, and author of Wanderlust: The Amazing Ida Pfeiffer, the first female tourist.
Producer: Fiona Clampin
(Image: Portrait of the Austrian traveller Ida Pfeiffer (1797-1858), from Il Giro del mondo (World Tour), Journal of geography, travel and costumes, Volume XVII, Issue 8, February 23, 1873. Credit: DEA /Biblioteca Ambrosiana/Getty Images)
Last on
Broadcasts

Featured in...
Sparking fires in people's hearts

Warriors, scientists, visionaries: women who changed the world