Main content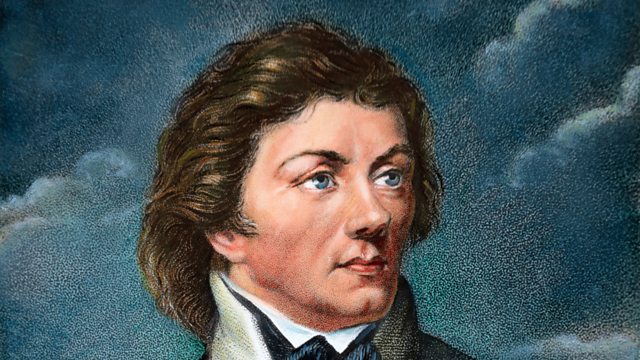 Tadeusz Kosciuszko, groundbreaking fort builder
The military engineer who fought for the liberty of the United States and Poland.
The American president Thomas Jefferson called Tadeusz Kosciuszko "as pure a son of liberty as I have ever known". Kosciuszko was born in what is today Belarus, trained as an engineer in Poland and France and went on to become one of the important military players in the American War of Independence. This was when he wasn't pursuing his dream of a free Polish republic against the might of a conservative aristocracy and neighbouring Russian and Prussian armies. Or campaigning against slavery and feudalism. Testimonials like that of Jefferson's lauding his humility, energy and high moral principles flowed from around the world. He was toasted as a celebrity in London by the likes of Keats and Coleridge. In the USA and Europe there are bridges, statues and monuments in his name. And yet today Kosciuszko is relatively unknown outside of Poland.
Rajan Datar aims to change that with the aid of three Kosciuszko experts: Dr. Betsey Blakeslee, President of the Friends of the American Revolution at West Point, an organisation that works to preserve the fortifications Kosciuszko designed and built at West Point. She earned her PhD in American Studies at the University of Maryland; Kamil Ruszala, Assistant Professor of History at Jagiellonian University in Kraków whose research focuses on the modern history of Central Europe; and writer and Pulitzer-prize-winning journalist Alex Storozynski, Chairman of the Board of the Kosciuszko Foundation and author of Kosciuszko's biographies both in a book and film form.
[Image: A portrait of Tadeusz Kosciuszko. Credit: Bettmann / Getty Images]
Last on
Broadcasts