Main content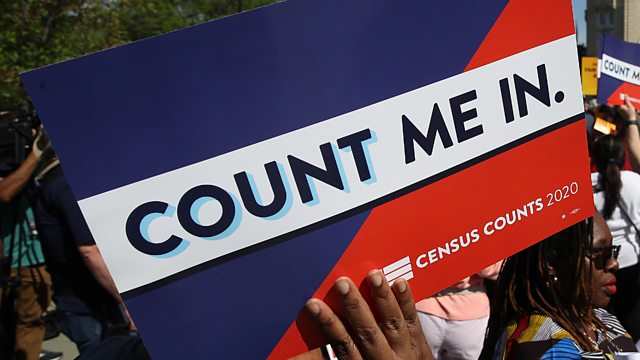 The census: A snapshot of life
In total, 94% of the world's population has been accounted for through the census. Bridget Kendall asks whether it has a future when there's so much personal information online.
Anyone who has ever researched their family tree will have most likely come across the census, the process by which every citizen or subject of a country is counted and classified. Data collected by the census, often carried out every ten years, has been invaluable to genealogists, both amateur and professional. And the census has also developed into an essential tool for governments and organisations to plan how and where they focus their investment in public services such as health care and schools.
Inventories of people are known to stretch back to antiquity in places such as Egypt and China, and asked for very basic information for the purposes of tax collection or military service. The modern-day census, however, focuses on questions that touch far more on an individual's identity and has often been controversial. Now that modern technology makes population data easily accessible in a variety of forms, some are questioning whether there is a need for censuses at all.
Bridget Kendall is joined by Dr Kathrin Levitan, Associate Professor at William & Mary in Williamsburg, Virginia and the author of A Cultural History of the British Census: Envisioning the Multitude in the Nineteenth Century; sociologist Dr Tukufu Zuberi, the Lasry Family Professor of Race Relations at the University of Pennsylvania and head of the African Census Analysis Project; and data scientist and economist Andrew Whitby, author of The Sum of the People: How the Census Has Shaped Nations from the Ancient World to the Modern Age.
Produced by Fiona Clampin for the BBC World Service.
(Photo: Campaigners protest outside the US Supreme Court in 2019 over the inclusion of a citizenship question in the 2020 US Census. Credit: Win McNamee/Getty Images)
Last on
Broadcasts

Featured in...
Ideas, people and events that shaped cities, nations and civilisations