Main content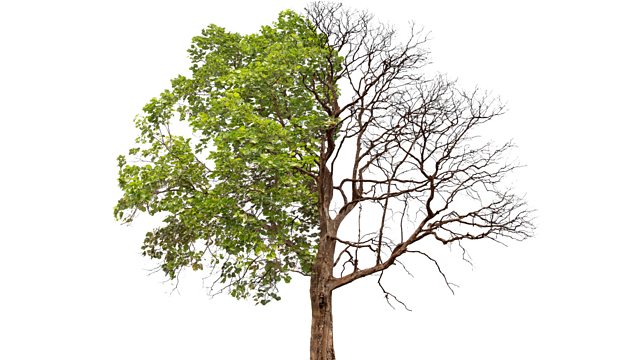 Do plants have immune systems?
We explore whether plants and trees can remember their past experiences of pests or diseases, and if they can pass memories of those attacks on to their offspring.
In the past 18 months we have heard lots about the human immune system, as we all learn about how our bodies fight off Covid-19 and how the vaccine helps protect us. But this got listener John, in Alberta, Canada, thinking about how trees and plants respond to diseases and threats. Do they have immune systems and if so, how do they work? Do they have memories that mean they can remember diseases or stressful events 5 months, or 5 years down the line, to be better prepared if they encounter the same threats again?
Presenter Marnie Chesterton sets out to investigate the inner workings of plants and trees, discovering that plants not only have a sophisticated immune system, but that they can use that immune system to warn their neighbours of an attack. Some researchers are also investigating how we can help plants, especially crops, have better immune systems – whether that's by vaccination or by editing their genes to make their immune systems more efficient.
But some plants, like trees, live for a really long time. How long can they remember any attacks for? Can they pass any of those memories on to their offspring? Crowdscience visits one experimental forest where they are simulating the future CO2 levels of 2050 to understand how trees will react to climate change.
Featuring:
Professor Jurriaan Ton, University of Sheffield
Professor Xinnian Dong, Duke University
Dr Estrella Luna-Diez, University of Birmingham
Peter Miles, F.A.C.E. Facility Technician, University of Birmingham
Presented by Marnie Chesterton and Produced by Hannah Fisher for the BBC World Service.
Photo credit: Getty Images
Last on
BBC World Service
except East and Southern Africa, East Asia, South Asia & West and Central Africa
Broadcasts
BBC World Service

Europe and the Middle East

BBC World Service

East and Southern Africa & West and Central Africa only

BBC World Service

Australasia, South Asia & East Asia only

BBC World Service

Americas and the Caribbean

BBC World Service

except East and Southern Africa, East Asia, South Asia & West and Central Africa