Main content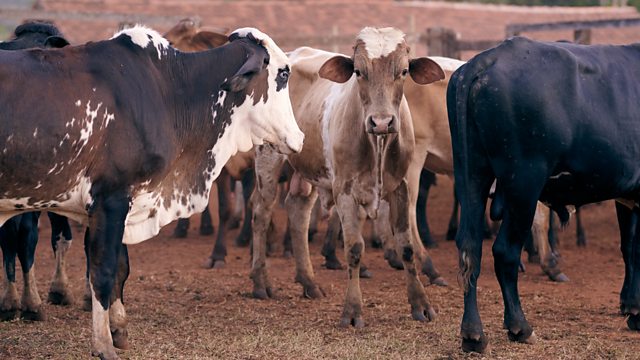 Methane: A climate solution?
Can reductions in this potent greenhouse gas help keep global temperature rises down?
The latest IPCC assessment raised alarm about the rate at which manmade emissions are contributing to climate change. Much of the focus for action is on reducing levels of carbon dioxide, however there is a more potent greenhouse gas, methane, produced by natural and industrial processes which, says Drew Shindell of Duke University and lead author on the Global Methane Assessment, is relatively easy to target for reduction.
Neuroscientist John Cryan of University College, Cork in Ireland is interested in the effects our gut microbes can have on our behaviour. It's an unusual connection and one which he's been experimenting on in mice. By feeding the faeces of younger mice to older ones he has found that the older ones' took on some of the younger ones' behaviour.
Ball lightning is the stuff of legend and the supernatural. And yet there are many reported sightings of this phenomenon. Texas State University's Karl Stephan is keen to uncover the science behind these observations. He's running a crowd sourcing project encouraging people to contribute video recordings of any ball lightening events they might observe.
And Chile is home to the oldest known mummies in the World. UNESCO world heritage status has been given to a collection of around 300 mummies from Chile's northern deserts. The mummies of babies, children and adults are thought to have been created in response to arsenic poisoning in the region around 7,000 years ago.
Image: Livestock farm in Brazil
Credit: Photo by Igor Do Vale/NurPhoto via Getty Images
Presenter: Roland Pease
Producer: Julian Siddle
Last on
BBC World Service
Australasia, Online, UK DAB/Freeview, News Internet & Europe and the Middle East only
Broadcasts
BBC World Service

Australasia, Online, UK DAB/Freeview, News Internet & Europe and the Middle East only