Main content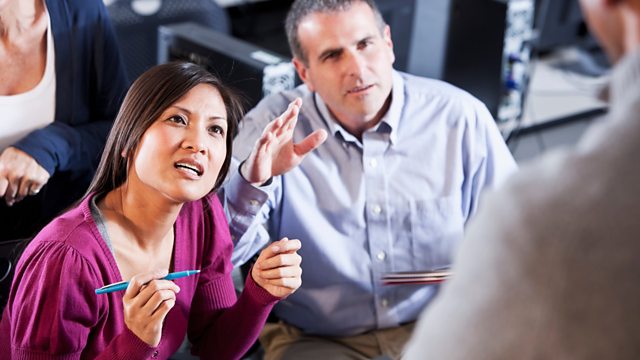 How to communicate
Why a bit of empathy goes a long way.
Communicating with people from different cultures is a potential minefield. We'll discover what can happen when things get lost in translation and we'll also get some tips on how to avoid major clangers and embarrassing faux pas.
We hear from Nazir Ul-Ghani, the Europe, Middle East and Africa director of the software tool Workplace from Facebook and Roger Kreuz, a professor of psychology at the University of Memphis, tells us what can go wrong when companies try to expand into new territories without doing their homework. Plus, we get insights from Lisa Thorne, founder of TogetherGlobal.com who helps personnel in international banks better understand their colleagues in different countries; she also tells us about an unfortunate misunderstanding of her own in 1980s Tokyo. Plus, Jab Borgstrom, worldwide chief creative officer of advertising giant BBH Group, explains how his language skills and dyslexia help him approach communication in a very unique way. Plus Bibek Shrestha from NIC ASIA Bank in Kathmandu, Nepal, tells us how a simple greeting can say a thousand words.
Presenter: Elizabeth Hotson
Producer: Sarah Treanor
(Picture of people talking via Getty Images).
Last on
Broadcast

A year of Covid in Nairobi: Josephine's story