Main content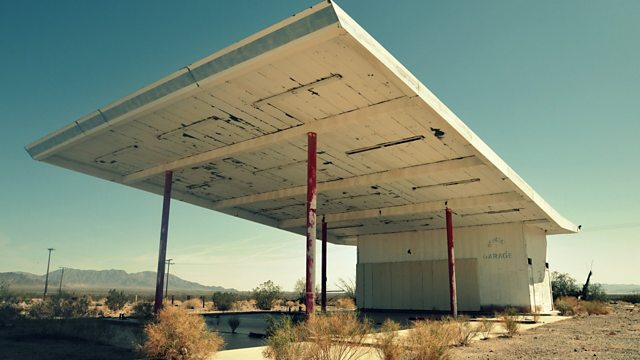 The death of the petrol station
Why electric vehicles mean we will barely need to stop at service stations at all.
The rise of electric vehicles could see traditional service stations closing across the planet over the next two decades, and replacing pumps with fast chargers is unlikely to save them.
Justin Rowlatt speaks to one entrepreneur hoping to profit from the rollout of EV chargers in every home and parking space, Erik Fairbairn of Pod Point. Meanwhile Isabelle Haigh, head of national control at the UK's National Grid, explains why she is confident they can meet the electricity demand from all these new vehicles.
Across the Atlantic, another entrepreneur - Sanjiv Patel of National Petroleum - says the writing is clearly on the wall for his chain of 25 gas stations in California - but maybe not for a while yet. But could he turn them into restaurants or use them to hold séances? That's the fate of one petrol station in Leeds that is now an arts centre. We hear from its owner, Jack Simpson.
Producer: Laurence Knight
(Picture: Abandoned gas station along old Route 66 in the California desert; Credit: Lynne Rostochil/Getty Images)
Last on
Broadcast

A year of Covid in Nairobi: Josephine's story