Main content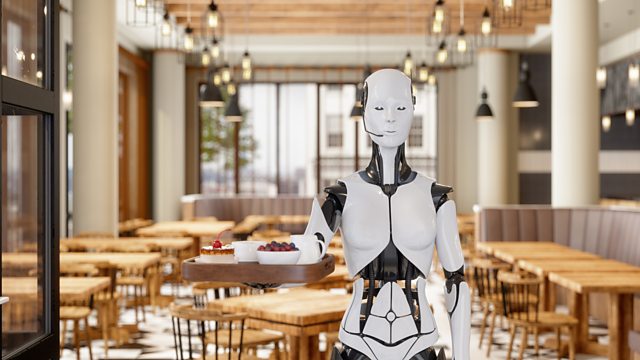 Rent-a-Robot
Can robots solve the post pandemic labour shortage? And with what consequences?
The use of robots in North American workplaces has increased by 40% since the start of the pandemic and the small to medium sized businesses, which never automated before, are getting in on the act. The robotics industry has responded to the global increased demand by creating more and more customisable robots, which can be leased or hired.
Ivana Davidovic explores what effect this has had - and could have in the future - on the labour markets, innovation, but also on social inequality.
Ivana hears from a small restaurant owner from California who wouldn't be without her server robot Rosie any more, after months of being unable to fill vacancies.
Joe Campbell from the Danish company Universal Robots and Tim Warrington from the British company Bots explain how they are taking advantage of the post-pandemic "great resignation" and which industries are next in line for a robotics boom.
Karen Eggleston from Stanford University explains her research into the consequences of the use of robots in over 800 nursing homes in Japan and Daron Acemoglu from MIT discusses whether robots in workplaces will liberate their human colleagues or simply entrench inequality.
Presented and produced by Ivana Davidovic
(Photo: Robot waitress serving dessert and coffee on a tray in a cafe. Credit: Getty Images)
Last on
Broadcast

A year of Covid in Nairobi: Josephine's story