Main content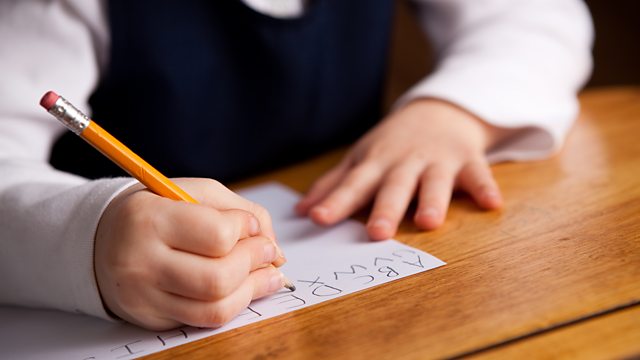 Dyslexia: Language and childhood
Toby Withers explores how you can be dyslexic in one language, but not in another.
People with dyslexia around the world reveal the challenges of growing up and working with this condition. We also hear from scientists and educators working at the cutting edge of dyslexia learning and research.
Reading and writing are fundamental tools in most societies, necessary for even the most basic of tasks. For the person with dyslexia this can cause an agonising disjuncture from an early age. Many dyslexic people will recall the difficulties of decoding words, the horror of the spelling test, the forgetfulness, and the shame of struggling with things that other people find so simple.
Educators, neurologists and linguists have different approaches, but research shows that the language we learn to speak and write has an impact. In this first programme Toby Withers who is dyslexic himself, reveals the challenges of learning English, with all its inconsistent rules and odd spellings. He talks to the subject of a ground-breaking study into bilingual dyslexic children – Alex - who is dyslexic in English but not in Japanese. From Hong Kong University he discovers how dyslexia in character-based language systems is different to dyslexia in English.
Last on
BBC World Service
except Australasia, Europe and the Middle East & South Asia
Broadcasts
BBC World Service

except East and Southern Africa & West and Central Africa

BBC World Service

East and Southern Africa & West and Central Africa only

BBC World Service

except East and Southern Africa & West and Central Africa

BBC World Service

except Australasia, Europe and the Middle East & South Asia