Main content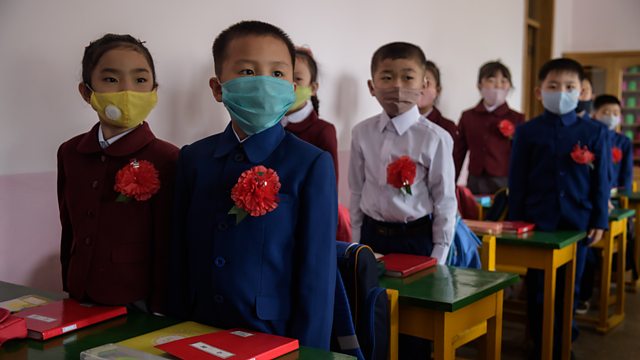 Covid lessons for safe school reopening
What we know about schools and virus spread; what makes a good test and trace system and which countries around the world are getting it right?
Claudia Hammond and experts from around the world consider the evidence behind schools, colleges and coronavirus spread. Listeners from India, Cuba, Italy, Brazil, Canada, Hong Kong, France, the USA pitch their questions to the specialists.
Research so far shows a low risk of transmission but as children and young people return to classrooms across the globe, will that remain the case?
And Claudia and the team look at that vital role of "test, trace and isolate" when it comes to SARS-CoV-2, something the World Health Organisation describes as the backbone of any Covid-19 response.
Which countries are getting this right and what can others learn from the best? New research comparing six countries from Europe, Africa and Asia highlights the successes and the failures.
Plus Kat, a nurse from Kansas City, Missouri gives a first hand account of pandemic response in the USA and then, when she moved to Germany in the summer, from Stuttgart.
On the panel are Dr Regina Osih, an infectious disease and public health specialist from the Aurum Institute in South Africa who's working on the country's Covid response, Dr Young June Choe, paediatrician and assistant professor at Hallym University in South Korea, Gail Davey, Professor of Global Health Epidemiology at Brighton and Sussex Medical School in England, David Heymann, Professor of Infectious Disease Epidemiology at the London School of Hygiene and Tropical Medicine from France and Dr Margaret Harris from the WHO in Geneva.
The Evidence is produced in association with Wellcome Collection.
Production team: Fiona Hill, Samara Linton and Maria Simons
Studio engineers: Matilda Macari and Tim Heffer
Editor: Deborah Cohen
Picture: Primary school children wearing face masks as a protective measure against the COVID-19 novel coronavirus, Credit: KIM WON JIN/AFP via Getty Images
Last on
Broadcasts