Main content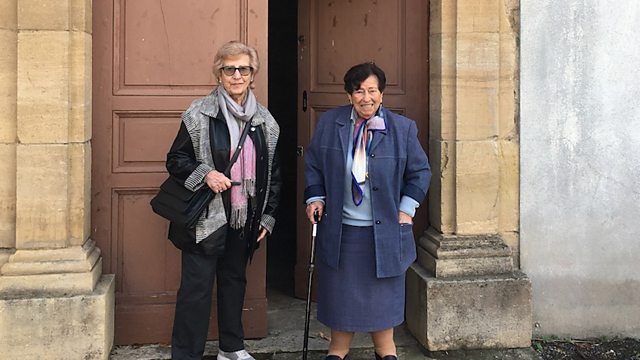 The confined: A story of hidden children
How Jewish children and French nuns together defied the Nazis.
In 1942 in Nazi occupied France Jews were hunted and those helping them could be sent to concentration camps. Despite the dangers a Catholic nun took a stand that saved the lives of 82 Jewish children.
Back then Capdenac was a small, picturesque town in the south of France, around 140 miles north of Toulouse. But it was also a strategic military location for the Germans because of its railway junction - not a place you would expect to find a group of nuns hiding Jewish children. Led by Sister Denise Bergon they hid the children for two years in the convent boarding school of Notre Dame de Massip. Out of around 15 nuns, only four knew the identities of the children taking shelter.
Three survivors talk of their unique bond with Sister Denise and how they escaped the clutches of French collaborators and an SS Division which would become notorious for its massacres in the area. Sisters Annie Beck and Helene Ulrich, and Albert Seifer speak of the confinement that changed their lives forever and the love that saved them. Later honoured as one of 'Righteous Among the Nations' by the Israeli Holocaust Memorial Yad Vashem Denise Bergon decided not to become a bystander.
Presenter Alice Doyard met the survivors in France and tells the story of the woman they remember forever as "Our Mother Of The War".
Producer: Niamh Hughes
Presenter: Alice Doyard
(Photo: Annie and Helene at the Convent Gate)
Last on
BBC World Service
News Internet
Broadcasts
BBC World Service

East and Southern Africa & West and Central Africa only

BBC World Service

except East and Southern Africa & West and Central Africa

BBC World Service

except East and Southern Africa & West and Central Africa

BBC World Service

East and Southern Africa & West and Central Africa only

BBC World Service

except Australasia & Europe and the Middle East

BBC World Service

South Asia & East Asia only

BBC World Service

News Internet