Main content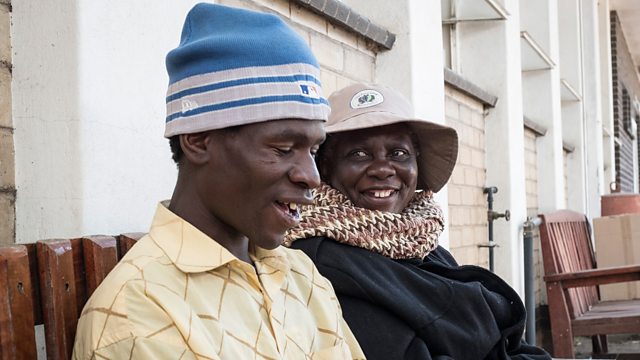 The 'grandma benches' of Zimbabwe
An innovative Zimbabwean therapy is helping solve a mental health crisis.
Zimbabwe has over 14 million people but fewer than 20 psychiatrists.
After years of economic turmoil, unemployment and HIV, mental health is a huge challenge and doctors estimate one in four Zimbabweans battles with depression or anxiety.
Lucia is one of the 700 grandmothers in the country turning the nation around. She sits on a wooden bench using a gentle form of cognitive behavioural or talking therapy with her community.
This is one of 250 Friendship Benches set up by Zimbabwean psychiatrist Dr Dixon Chibanda, who believed that after a few weeks of simple training, grandmothers could become lay health workers for their communities.
Lucia has the time, wisdom and respect to help the people who come to her. She understands them and has direct experience of their problems.
Presenter Kim Chakanetsa hears the grandmothers are having astounding results. They have helped over 50,000 people and are breaking down the stigma around mental health. Recent clinical trials found they are more effective than conventional medical treatments.
As a result, Dixon Chibanda gets enquiries from around the world for the Friendship Bench and he's setting them up in Malawi, Zanzibar, Kenya, Tanzania and now New York.
The World Health Organisation said more than 264 million people were suffering from depression. That was before Covid-19 brought new challenges. As people are more isolated and anxious, Dixon Chibanda explains how he is facing up to the pandemic, moving his idea online and giving the world access to a virtual Friendship Bench.
Photo: Two people talk on a 'Friendship bench' Copyright: Rainer Kwiotek
Last on

BBC World Service
News Internet
Broadcasts
BBC World Service

East and Southern Africa & West and Central Africa only

BBC World Service

except East and Southern Africa & West and Central Africa

BBC World Service

except East and Southern Africa & West and Central Africa

BBC World Service

East and Southern Africa & West and Central Africa only

BBC World Service

except Australasia & Europe and the Middle East

BBC World Service

South Asia & East Asia only

BBC World Service

News Internet