Main content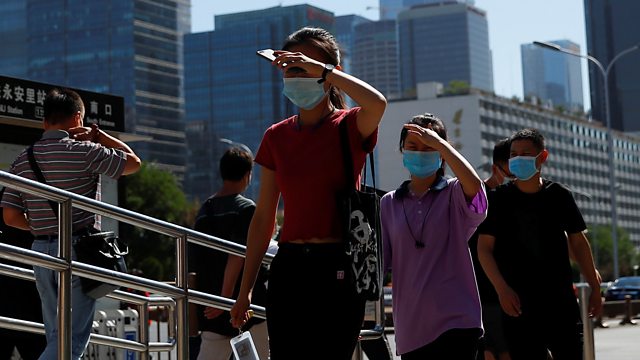 Coronavirus: The economic shock
Alongside the medical emergenc,y what will Covid-19 mean for the global economy?
In a few short months the, Covid-19 virus has turned the world upside down. Alongside the tragedy of hundreds of thousands of deaths, the world is now bracing itself for a brutal economic impact. Globalisation enables unprecedented worldwide growth, and has lifted millions of out of poverty. It has created a network of economic relationships which enable economic co-operation on a scale never before possible. But in the midst of the punishing realities of the coronavirus crisis, we find that social, political and economic systems do not always work as intended. Hard-wired interdependency looks like chronic vulnerability, and when push comes to shove, nations look after themselves. But is this what is needed?
Whether it is components for manufacturing, our food and medical supplies, or the contents of our shop shelves and our fridges, we depend on complex global economic relationships which now look shakier than ever.
The BBC's business editor Simon Jack talks to some of the world's most influential economic and business thinkers - global innovators - on how they think the Covid crisis is changing the worldwide business and economic landscape, and what they think the world might be like when the crisis is over.
Producer: Kirsty MacKenzie
Image: People wearing masks as they head to work in Beijing's central business district (Credit: Thomas Peter/Reuters)
Last on

Broadcasts
BBC World Service

except East and Southern Africa & West and Central Africa

BBC World Service

East and Southern Africa & West and Central Africa only
Featured in...
BBC programmes with updates, analysis and advice on the coronavirus pandemic