Main content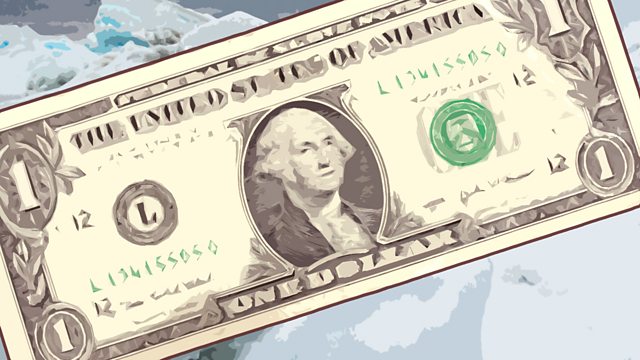 Universal Basic Income: Alaska style
Every citizen gets an annual dividend from the state's oil fund. Mark Whitaker reports.
There is growing interest in the idea of giving every member of society a Basic Income, as a way of tackling extreme poverty and the loss of jobs caused by automation.
Pilot projects have been seen across the world - from India to Finland and Namibia to Canada - and there is talk of a one possibly happening here in the UK, in the city of Hull.
So, attention is being paid to the Alaskan model. The Arctic American state has been paying out an annual dividend to every one of its permanent residents - man, woman and child - for almost 40 years. They don't have to do anything to get the money, and they can use it in any way they like.
The money comes from the state's Permanent Fund, which invests a substantial share of the profits of oil production for the benefit of all its citizens. As a result of this dividend, arguably a form of Basic Income, its supporters say Alaska is the least unequal state in the whole USA. But in the last three years, Alaskan politics has been dominated by an unresolved crisis. The State government has been trying to use money earmarked for the dividend for other purposes, and many claim that this is illegal.
Mark Whitaker reports from Alaska on a unique scheme, explaining its history and discovering why it has become so controversial.
Image: Illustration of an American one dollar bill (Credit: BBC)
Last on
Broadcasts
BBC World Service

East and Southern Africa & West and Central Africa only

BBC World Service

Australasia

BBC World Service

except Australasia, East and Southern Africa, News Internet & West and Central Africa

BBC World Service

except East and Southern Africa & Europe and the Middle East

BBC World Service

Europe and the Middle East