Main content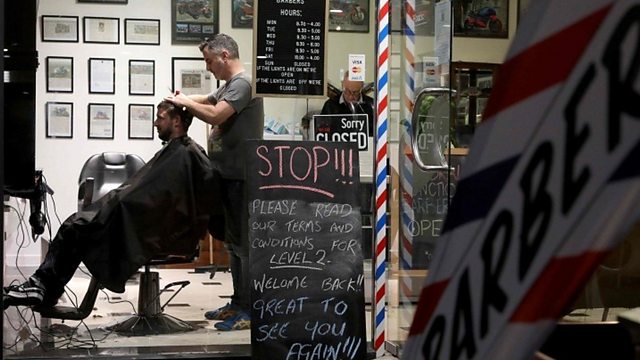 Covid 19: Ending lockdowns
Genetics and response to coronavirus; how Vietnam stopped the virus; ending lockdowns; why BAME people in the UK and US are hit hard by Covid 19
Claudia Hammond and her panel of scientists and doctors analyse the latest science on the coronavirus and answer the audience's questions on the impact of the pandemic.
Dr Lucy van Dorp of UCL explores the genetics of the virus and what they can tell us about how far it's spread and how is it evolving. Can we be sure that vaccines being developed now will still work in the future? Professor Guy Thwaites of the Oxford University Clinical Research Unit in Vietnam explains how the country has succeeding in keeping its cases so low. Professor David Heymann of the London School of Hygiene and Tropical Medicine and Professor Ngaire Woods, of the Blavatnik School of Government at Oxford University, tackle the question that people all around the world are wondering right now – how does a country safely emerge from lockdown without seeing a surge in cases?
And Professor Lisa Cooper of Johns Hopkins University in Baltimore and family doctor and Director of the Shuri Network, Dr Shera Chok, discuss why black and other ethnic minorities in the US and UK seem to be so disproportionately impacted by Covid 19.
The Evidence is produced in association with Wellcome Collection.
Producers: Geraldine Fitzgerald and Caroline Steel
Editor: Deborah Cohen
Picture: Barber in Christchurch welcomes back customers, Credit: AFP/Getty Images
Last on
Broadcasts