Main content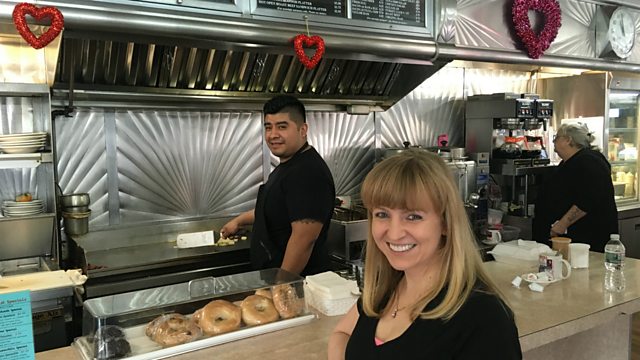 Tony's Freehold Grill: Politics on the side
The 2020 US Presidential campaign as it unfolds over the countertop of a New Jersey diner.
The best place to hear about the twists and turns of the 2020 presidential election is over the countertop at an iconic New Jersey diner.
The paper placemats at Tony's Freehold Grill in New Jersey served as a refresher course in presidential history. Lying on the table in front of each customer was a picture of every man elected to the Oval Office. In 2016, when Sandra Kanthal last ate at the diner, there were 44 biographies to read and, with the other dinners, she speculated on whose face would go in slot 45. They were right, she was wrong.
Tony's doesn't use the placemats anymore, but the residents of the Garden State are still a savvy bunch when it comes to analysing the motives of politicians. Sandra Kanthal returns to Freehold to hear what the regulars at Tony's Grill have to say about the presidential candidates, their campaigns and whatever else comes up for discussion regarding the state of politics in America. They have some astute observations and colourful tales to tell, though stories may be interrupted by important things like the arrival of coffee, ham and eggs or the daily special.
Presenter/Producer: Sandra Kanthal
Picture: Fernando Bravo and Leslie Mildenberg at Tony's Grill
Credit: BBC
Broadcasts