Main content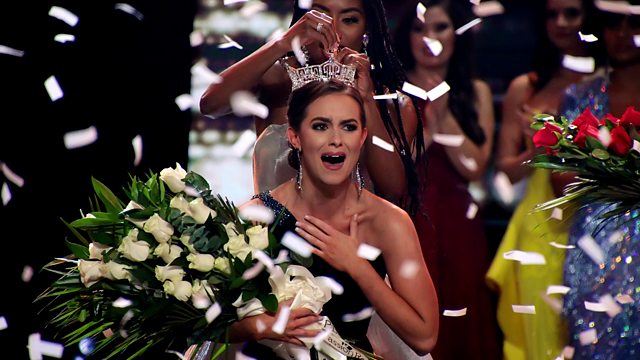 Reinventing Miss America
How can beauty pageants adapt in the wake of the #MeToo movement?
How can beauty pageants, a competition steeped in tradition, reinvent itself in the wake of a seismic shift in women's rights? The #MeToo movement has rocked Hollywood in a way that could not have been imagined a decade ago. It resulted in a new all-female leadership team at Miss America who are busy trying to reform their organisation. Bikinis are already gone, and other new ideas are coming to the forefront. But is there really a place for pageants in today's society? Can a competition known for its glitz and glamour really reinvent its image?
With exclusive behind the scenes access to this year's competition - Miss America 2.0 - Debbye Turner Bell, Miss America 1990, meets the women at the forefront of this change. This year's candidates share their hopes and motivations, and Debbye introduces us to other former winners. She visits Brown University to speak to students studying pageantry and American society and we hear from a real life Miss Congeniality who is sceptical about the competition's future.
As the countdown to the live telecast begins, Debbye challenges the new leadership about how effective their new vision will be. Through the eyes of these women, we explore whether Miss America still matters, and the identity crisis at its core. Plus, meet this year's winner - Miss America 2020 - the face of this new era.
Presenter: Debbye Turner Bell
Producer: Jess Quayle
(Photo: Camille Schrier is crowned Miss America 2020. Credit: Donald Kravitz/Getty Images)
Last on
Broadcasts
BBC World Service

except East and Southern Africa & West and Central Africa

BBC World Service

East and Southern Africa & West and Central Africa only