Main content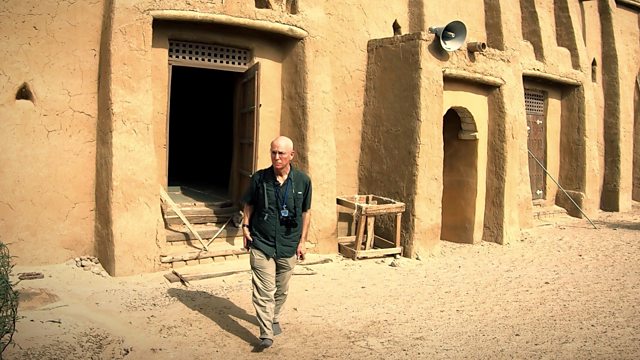 The Quran-rescuing monk of Timbuktu
How a Benedictine monk is trying to preserve endangered manuscripts.
Father Columba Stewart, a Benedictine monk from St Joseph's Abbey, Minnesota, travels to Timbuktu with a team of experts trying to persuade the Imams of the City's three great Mosques to allow them to digitise their highly endangered manuscript collections.
These priceless cultural documents are filled with irreplaceable ancient wisdom. They are largely Islamic, but relate to all facets of life in the city over the last several hundred years. Many are straightforward copies of the Quran and the Hadith, but they include information and advice on everyday issues, like potions to prevent a husband from marrying a second time.
Many manuscripts have not been read in centuries, and the vast majority have never been translated. Others are in Arabic script, but the languages are actually African.
The texts themselves cling on to existence. Slowly disintegrating over the ages, they are now under a direct threat from the Islamic State. Many of these texts are viewed as 'haram', heretical or idolatrous, because they are of Sufi origin. Father Columba has watched on in horror as IS has systematically destroyed the Sufi shrines in Timbuktu and, in 2014, 4,000 of these manuscripts were burnt. Time has come for Father Columba to act.
This is a journey fraught with danger. Father Columba is only able to access Timbuktu as part of an army convoy. On the ground, he will be aided by a team of UN security guards. Their presence is essential as Timbuktu is listed by the Foreign and Commonwealth Office as a no-go zone. All across the surrounding area, Islamic State militants lie in wait.
(Photo: Father Columba Stewart Credit: Sean Glynn/This Is Novel)
Last on
Broadcasts
BBC World Service

except News Internet

BBC World Service

East and Southern Africa & West and Central Africa only

BBC World Service

except East and Southern Africa & West and Central Africa

BBC World Service

News Internet