Main content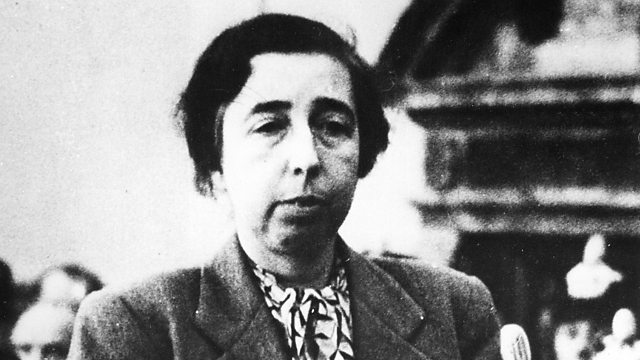 The remarkable resistance of Lilo
Lilo and Erich Gloeden hid Jews from the Nazis in wartime Berlin.
In the heart of Hitler's Nazi Germany, members of the Resistance worked tirelessly and at great risk to themselves to help those whose lives were threatened. Amongst them was Elisabeth Charlotte Gloeden – known as Liselotte or "Lilo" – who, along with her husband Erich, hid Jews in their home in Berlin, before arranging safe passage for them out of Germany.
Both Lilo and Erich had Jewish fathers. Hers was a prominent skin specialist and he was hounded from his job by the Nazis. Lilo's Jewish heritage led to her being driven from the legal profession at the outbreak of war in 1939.
The couple's efforts went undetected until 1944 when they took in General Fritz Lindemann, who was being hunted by the Gestapo for being part of the plot to assassinate Hitler. They stood trial in November 1944 before one of Germany's most feared judges, Roland Freisler.
Fergal Keane tells the remarkable story of the couple and of others who hid and were hidden in Nazi Berlin.
(Photo: Elisabeth Charlotte Gloeden on trial for conspiracy to assassinate Hitler 20 July 1944. Credit: Ullstein bild/Getty Images)
Broadcasts