Main content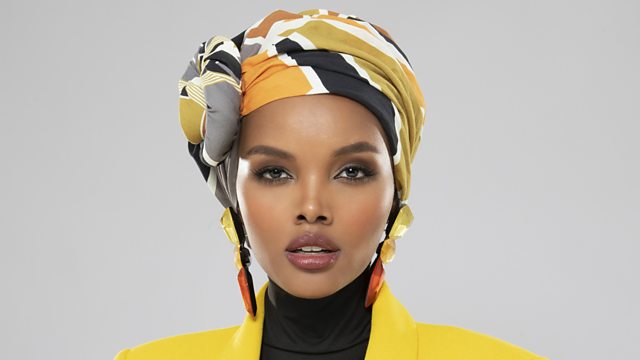 Halima: Faith and fashion
Halima Aden is a hijab wearing Somali-American supermodel from Kenya. What does it take to be a modest Muslim in the not-so-modest fashion industry?
Halima Aden is one of the world's first hijab wearing supermodels. A black, Somali-American, born in Kenya, Halima was the first contestant of a Miss Minnesota beauty pageant to wear a hijab. Now 22, she appears on magazine covers such as Elle and Vogue and walks the runway for famous designers.
"I am not afraid of being the first", she says with a smile. "I have an opportunity, through my modelling, to change the way that Muslim women are viewed, to give them a platform to have their voices heard, I'm mindful, and proud, of that responsibility."
How does Halima stay faithful to Islam while displaying herself so publicly?
Alina Isachenka is a former model, now a BBC journalist, who has exclusive access to Halima as she prepares for the catwalk backstage in Istanbul and New York. Halima talks about how she is using her faith to make a difference in the fashion industry all over the world.
Producer/presenter: Alina Isachenka
(Photo: Halima Aden. Credit: Fadil Berisha)