Main content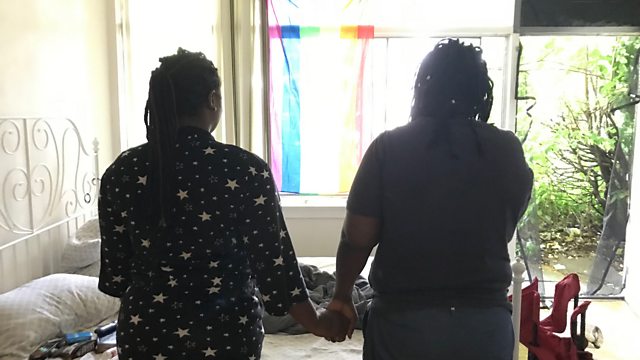 The Rainbow Railroad
A Canadian organisation is helping LGBT people escape persecution via a secret network.
Jane and Patricia fled their home in the middle of the night. Days before they'd narrowly escaped an arson attack, and it wasn't the first time they'd been targeted. It's illegal to be gay in Barbados. You can be sent to prison for life.
A year before they'd reached out to an organisation in Canada, Rainbow Railroad, which helps move gay people persecuted for their sexuality to safety. After the arson attack Jane and Patricia contacted them again: "Please help us now". In Canada, the team leapt into action.
In collaboration with CBC's The Doc Project, presenter Acey Rowe picks up the story as the women pack to leave a hostile home.
Produced and edited by Caitlin Smith for the BBC World Service and produced and presented by Acey Rowe for The Doc Project at CBC.
This description text was updated on 18 December 2019.