Main content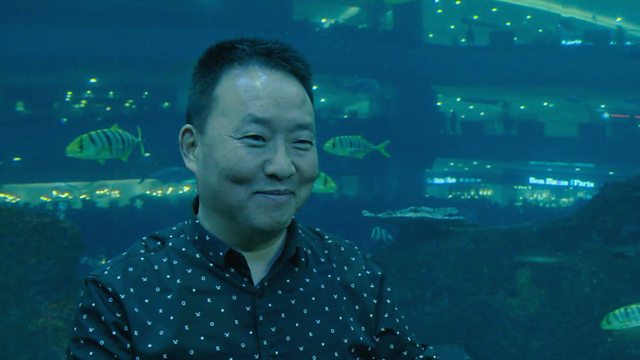 Emperor complex
Huang built China's first 'privatised city'. Is it utopia or his personal fiefdom?
In the span of five years, Chairman Huang turned farmland in China's Sichuan province into Seaside City. The ocean-themed town, which Huang says was inspired by Dubai and Disneyland, is now home to more than 120,000 people. In the city centre, numerous maritime spectacles attract visitors from afar. The crown jewel is the world's largest aquarium with several whale sharks and a community of sea turtles.
Huang says that his motivation for building the fast-growing city was to "move the sea 2000 kilometers inland" and to create "the most dazzling spectacle in the entire world". But in actuality he is doing something almost as ambitious. Seaside City is China's first 'privatised city', a paradigm-shattering model of Chinese urbanism. In this city, utilities, security, and land are operated by a private individual. Even the local media is run by Huang, which airs a news program once a week – starring himself.
But is Seaside City a forward-thinking economic experiment or the personal fiefdom of a megalomaniac? What do former peasants in the area think of the city? What about residents living the lives that Huang designed for them? How could this city exist in China, a country founded in a peasant result against landlords?
Welcome to Seaside City, an entirely new type of urban experience that Chairman Huang hopes to export to the whole world.
Presenter/Producer: David Borenstein
Editor: Philip Sellars
Additional producer: Jesper Jack, Zhang Xian
Additional reporter: Peng Ge
Sound Mix: Timothy Masters
(Photo: Chairman Huang. Credit: David Borenstein)