Main content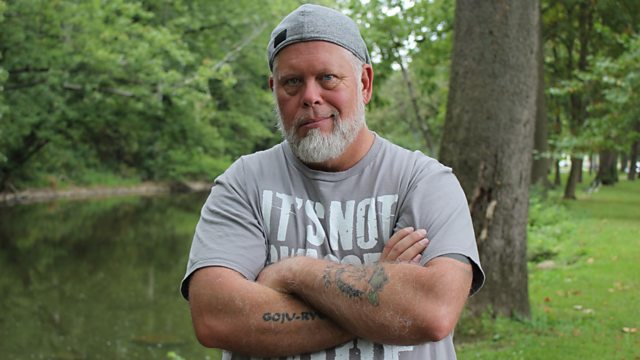 Joining the mosque I planned to destroy
Richard McKinney hated Muslims and planned to bomb the local mosque he now prays at
Richard McKinney has made an extraordinary life journey – from a US veteran who planned to bomb a mosque, to a d Muslim who prays devoutly at the very Mosque he planned for 2 years to blow up.
A veteran of the US Marines, Richard returned traumatised from combat in Afghanistan. That turned into a deep hatred of Islam. At his home in Muncie, Indiana, Richard was producing a device to blow up the town's Mosque which he hoped will kill 200 people. But he decided to give the community he so hated 'one more chance'. He visited the Islamic Centre, and was given a Koran to take home and read.
Just eight weeks later, he had converted and within a few years he had become President of the very Mosque he yearned to destroy.
Colm Flynn hears how Richard could have been one of America's most notorious mass murders, but is now a devout Muslim and advocate for peace and understanding.
Producer and Presenter: Colm Flynn
(Photo: Richard McKinney. Credit: Colm Flynn/BBC)