Main content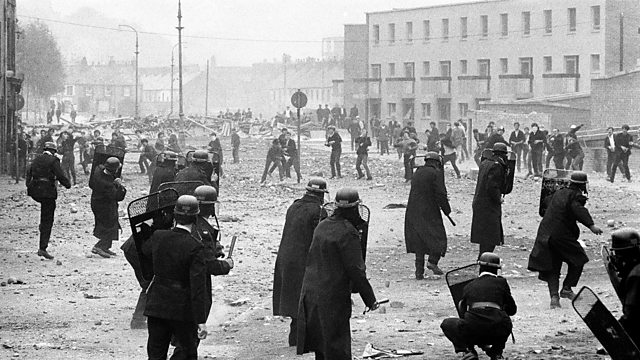 How the violence of the Northern Ireland Troubles began in August 1969.
Ruth Sanderson grew up in Northern Ireland yet never really understood how the Troubles started. Although the Belfast/Good Friday Agreement effectively brought peace in 1998, Ruth believes the fallout from the violence continues to cast a long shadow over a society which is still divided. Now Ruth returns to the same courtroom in Belfast where the Scarman Tribunal sat and begins to piece together the events of August 1969 when Northern Ireland spiralled out of control.
The Northern Irish Troubles began when civil disturbances tipped into widespread violence across a single week in August 1969. The bitter conflict between those who wanted Northern Ireland to remain part of the United Kingdom and those who wanted a united Ireland would go on for more than three decades and claim thousands of lives. While there is no definitive way of knowing exactly what happened during the week when violence erupted, the Scarman Tribunal sat soon after and compelled witnesses from all sides to give their account of the events which led to the breakdown of law and order and the British Army being deployed.
(Photo: Police battle with rioters in the Bogside area of Londonderry 14 August 1969. Credit: PA)
More episodes
Previous
You are at the first episode