Main content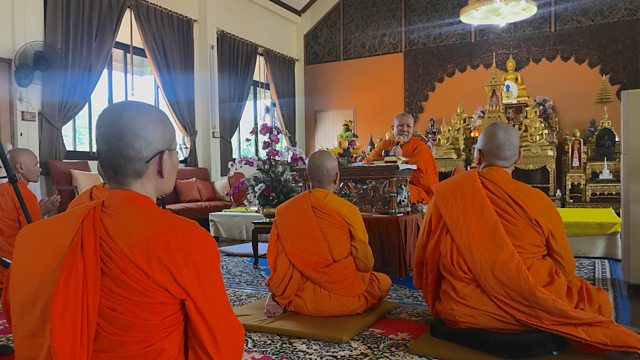 100 Women: Venerable Dhammananda
Called the 'rebel Monk' The Venerable Dhammananda is the first Thai female Buddhist monk.
She is called 'the rebel monk', but has also been called a 'dangerous dissident' – one of the few female monks who say they are simply carrying on a tradition started by Lord Buddha thousands of years ago. The Venerable Dhammananda is the first Thai woman to be ordained as a female monk in the deeply conservative Theravada Buddhist tradition.
Heart and Soul joins the '100 Women' season running across the BBC to profile three women all making a huge impact in their field.
All the programmes are led by the subjects and Dhammananda leads us on her journey from mother of three, to TV host and academic, to wearing the saffron robes of a traditional Buddhist monk as the Abbess of the all-female Songdhammakalyani Monastery, and the role she has taken up as fighter for spiritual equality.
She tells us about the patriarchal faith and that she sees herself as a "change agent" encouraging women to make the most of their spiritual potential,
Women offer a new spiritual perspective she says that all of Buddhism can benefit from
Presenter: The Venerable Dhammananda
Producer: Aurora Almendral
Image: Aurora Almendral
To see the full list of 100 inspiring and influential women from around the world for 2019, go to
www.bbc.co.uk/100women or on Facebook @BBC100Women
Last on