Main content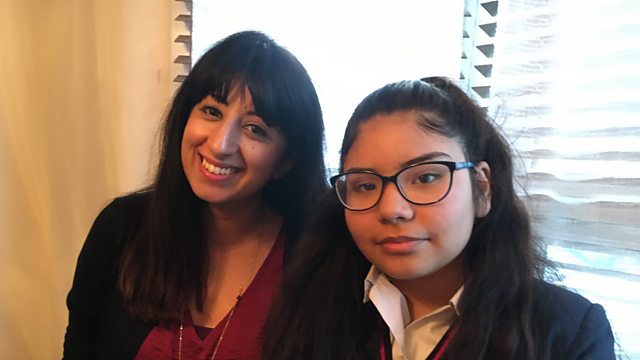 Translating for mum and dad
Meet the children who help their immigrant parents navigate life in the UK by translating.
Across the UK, in supermarkets, hospitals, council houses and solicitors' offices, children and young people are doing vital unpaid work: interpreting for their parents. Psychologist and former child migrant Humera Iqbal takes us inside the lives of Britain's young translators as they try to make the most of their childhood and teenage years while shouldering adult responsibilities – from dealing with the landlord to taking mum for a smear test. Their labour saves the British taxpayer millions of pounds each year, but at what individual cost?
Teenager Oliwia, translates for her Polish parents but she feels like she's living a double life and fears the loss of her mother tongue. She sometimes withholds information to protect her parents – like the time when a group on a bus shouted racist abuse after they heard the family speaking Polish.
And there is Mariann, a 16-year-old from Ecuador, who often feels frustrated and embarrassed by her mum's lack of English as well as her tendency to get emotional and shout when Mariann is trying to translate. Sometimes she gets weary, craves time alone or with her friends and asks for a break from translating.
Then there's 15-year-old Raim, part of the Italian-Bengali community living in the UK. Born in Bengal, he moved to Milan when he was 12 then to London at 14 and he is fluent in Bengali, Italian and English. He and his friends say this journey has changed who they are, how they act and some use poetry and rap to explore and express identity.
(Photo: Humera Iqbal and Mariann)