Main content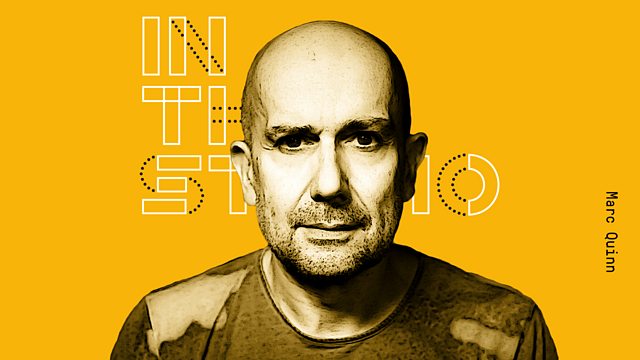 Marc Quinn: Creating 100 sculptures of refugees
British artist Marc Quinn on 100 Heads, an ambitious new work which sees the heads of 100 refugees from around the world cast in concrete
British artist Marc Quinn has been one of the world's leading contemporary artists for over 30 years. A prominent member of the group known as the Young British Artists (or YBAs) who dominated the British art scene in the 1990s, his high-profile works have included Alison Lapper Pregnant, for the inaugural fourth plinth sculpture in London's Trafalgar Square; and Self, a series of self-portraits of his own head - made out of ten pints of his own blood - cast and frozen every five years.
In this episode of In the Studio, Marc Quinn takes Edwina Pitman behind the scenes of an ambitious new work called 100 Heads, in which he documents the stories, and casts in concrete the heads, of 100 refugees. Spurred by the images and news reports of the refugee crisis in 2015, Marc began to make plans for not-for-profit public artworks to both raise awareness and money for refugees around the world. 100 Heads is being created in part therefore to raise funds for another ongoing Marc Quinn public artwork called Our Blood, in which 2,000 litres of frozen human blood - drawn from 10,000 resettled refugees, celebrities and other participants - will be encased in a pavilion on the steps of the New York Public Library in 2022.
From the initial meeting and interviewing refugees, through scanning, moulding and casting the concrete, Marc reveals the many processes as well as the technical and logistical challenges of creating 100 portrait heads of people from all over the world. The eventual creation will, he hopes, be a monument to our common humanity, one that emphasises through the power of art, that more unites than divides us.
Presented and Produced by Edwina Pitman for the BBC World Service
Image is copyright and courtesy Marc Quinn studio
Last on
BBC World Service
Europe and the Middle East
Broadcasts
BBC World Service

Australasia

BBC World Service

East and Southern Africa & West and Central Africa only

BBC World Service

except Europe and the Middle East

BBC World Service

Europe and the Middle East