Main content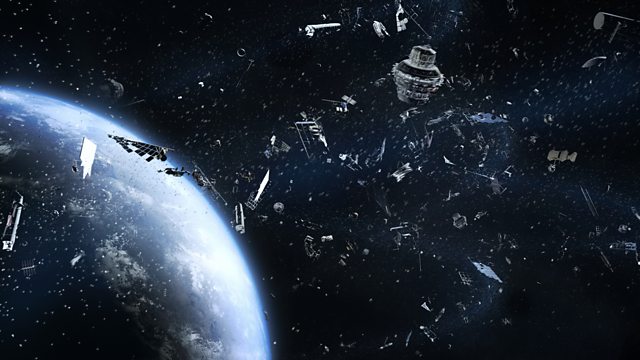 Can space exploration be environmentally friendly?
Are the space junk and carbon footprint issues of extra-terrestrial endeavours solvable? We tackle several queries to find out.
The space industry, with its fuel-burning rockets, requirements for mined metals and inevitable production of space junk, is not currently renowned for its environmental credentials. Can space exploration ever be truly environmentally friendly? Presenter Marnie Chesterton answers a selection of listeners' questions on the topic of space environmentalism. She starts by examining the carbon footprint of spaceship manufacturing here on Earth, and asking whether reusable rocket ships such as Space X or Virgin Galactic offer a green route for commuting or tourism in low Earth orbit.
Just beyond our atmosphere, space junk and space debris are multiplying at an exponential rate, jeopardising our communications and mapping satellites, and even putting our access to the wider solar system at risk. As more probes and landers head to the Moon and Mars, what plans are in place to deal with space debris far beyond Earth?
Presented by Marnie Chesterton
Produced by Jen Whyntie for the BBC World Service
[Image: Space Junk. Credit: Getty Images]
Last on
BBC World Service
East and Southern Africa & West and Central Africa only
Clips

Broadcasts
BBC World Service

Americas and the Caribbean, UK DAB/Freeview, News Internet, Online & Europe and the Middle East only

BBC World Service

Australasia, South Asia & East Asia only

BBC World Service

East and Southern Africa & West and Central Africa only

BBC World Service

East and Southern Africa & West and Central Africa only