Main content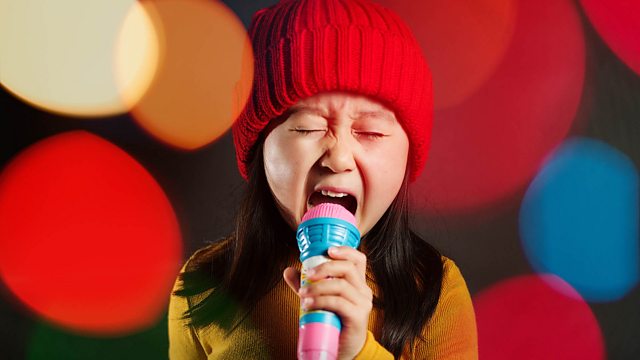 Can I learn to sing in tune?
Why are some of us tone deaf – is it a problem in the ears, the throat or the brain? And is singing ability down to raw talent, or can you improve with practice?
We've probably all got a friend who sings along wildly out of tune - or maybe you are that person. But why are some of us apparently tone deaf, while others can hold a melody? Can you train yourself to sing in tune, or is it mostly down to raw talent?
These musical questions, from CrowdScience listeners Jenny and Anastasia, certainly struck a chord with us. Anastasia loves to sing but her friends tell her she's off-key - or that "a bear trod on her ear," as they say in her native Russia. Is it possible for her to improve her singing voice, and what are the best ways of going about it?
Both musicians and scientists help us tackle these questions, and explain what's going on in our ears, brains and throats when we try to sing the right notes. We learn about congenital amusia, a condition which makes it almost impossible to tell if you're in tune or not, and attempt to tease out the relative influence of our genes and our environment when it comes to musical ability.
Presented by Marijke Peters and produced by Cathy Edwards for the BBC World Service.
Image: Child Singing. Credit: Getty Images
Last on
BBC World Service
East and Southern Africa & West and Central Africa only
Broadcasts
BBC World Service

Online, Americas and the Caribbean, UK DAB/Freeview, News Internet & Europe and the Middle East only

BBC World Service

Australasia, South Asia & East Asia only

BBC World Service

East and Southern Africa & West and Central Africa only

BBC World Service

except East and Southern Africa & West and Central Africa

BBC World Service

East and Southern Africa & West and Central Africa only

BBC World Service

except East and Southern Africa & West and Central Africa

BBC World Service

East and Southern Africa & West and Central Africa only