Main content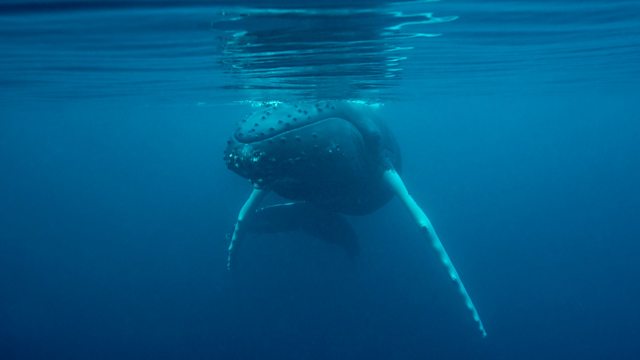 How is human sound affecting sealife?
CrowdScience investigates how human activity on the waves is affecting life below them. We meet the scientists listening in and see nautical designs trying to quieten things down.
Think of the oceans and an empty and peaceful expanse relatively untouched by humankind might come to mind. But is this peace an illusion? CrowdScience listener Dani wants to know if the noise of shipping and other human activity on the oceans is impacting on sea life.
To find out, Marnie Chesterton takes a deep dive to learn how marine animals have evolved to use sound; from navigating their environments to finding a mate or hiding from prey. She then speaks to a scientist who is using acoustic observatories to track the many ways human activity - like sonar and shipping - can interfere.
Marnie virtually visits a German lab which tests the ears of beached whales, dolphins and seals from around the world to try and ascertain whether they suffered hearing damage, and what might have caused it. What other smaller creatures are negatively impacted by underwater noise? Marnie learns that acoustic trauma is more widespread than first thought.
As human life continues to expand along ocean waters, what is being done to reduce the impact of sound? Marnie meets some of the designers at the forefront of naval architecture to see how ship design, from propellers to air bubbles and even wind powered vessels can contribute to reducing the racket in the oceans.
Presented by Marnie Chesterton.
Produced by Melanie Brown for the BBC World Service.
Main Image: The front of a humpback whale underneath the sea in Shetland Islands, Scotland, December 2016. Credit: Richard Shucksmith / Barcroft Im / Barcroft Media via Getty Images
Last on
BBC World Service
East and Southern Africa & West and Central Africa only
Broadcasts
BBC World Service

except East and Southern Africa & West and Central Africa

BBC World Service

except East and Southern Africa & West and Central Africa

BBC World Service

East and Southern Africa & West and Central Africa only