Main content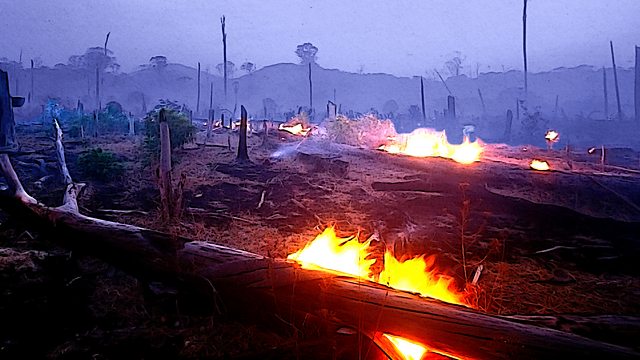 Is our food creating pandemics?
How farming can release deadly viruses from the wild.
Scientists are still trying to uncover exactly how COVID-19 emerged, although some evidence suggests the disease may have originated in bats and infected us via another animal host. Recently, we've seen the emergence of many such viruses - so-called zoonotic diseases - that jump from animals to humans; including Ebola, SARS and MERS. Some scientists believe they're becoming increasingly common and that the primary driver is likely food and farming. So how have zoonotic diseases been dealt with in the past and can we learn any valuable lessons about our food chain there?
Graihagh Jackson travels to Malaysia to uncover the story of Nipah virus that first emerged in 1999, killing up to 75% of those it infected. We hear how the virus emerged, how it changed the community there forever and how it was eventually curbed. Could the story of Nipah virus hold the key to how we protect ourselves from future pandemics like COVID-19?
If you would like to get in touch, please email thefoochain@bbc.co.uk
(Picture: Forest burning in the Amazon. Credit: Getty Images/BBC)
Last on
BBC World Service
except Americas and the Caribbean & Australasia
Broadcasts
BBC World Service

Australasia

BBC World Service

East and Southern Africa & West and Central Africa only

BBC World Service

except Europe and the Middle East

BBC World Service

Europe and the Middle East

BBC World Service

except Americas and the Caribbean & Australasia