Main content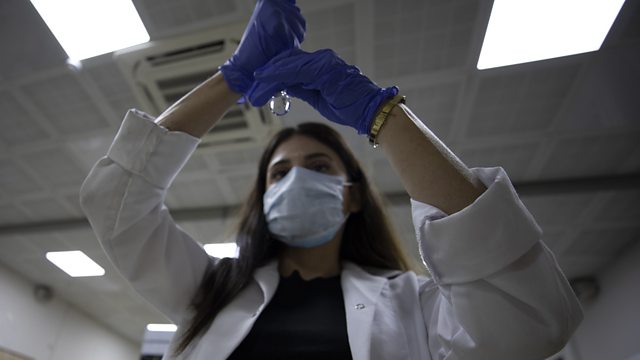 Do Covid–19 mutations matter?
Results from the most detailed investigation to date into mutations in the SARS –CoV-2 virus
Data from clinical investigations has suggested that a specific mutation in the SARS-Cov -2 virus has made it more transmissible. This finding is now supported by molecular biology work. Ralph Baric from the University of North Carolina led a team comparing the form of the virus which first emerged from China with the mutated type now prevalent word wide.
Bats are known to carry many different types of viruses, horseshow bats specifically carry coronaviruses, apparently without any ill effects to themselves. However some viruses do affect or even kill bats. Daniel Streicker from the University of Glasgow says more research in this area may help find those bat viruses most likely to jump to humans.
Malaria is no stranger to Africa, but largely keeps out of urban centres as it's difficult for the mosquitoes which carry the parasites to survive there. However an Asian mosquito which is better adapted to life in the city is now threatening to move in. Entomologist Marianne Sinka
Has been looking at how and where it might spread.
And the Nobel prize for chemistry has been won by the inventors of the Crispr gene editing technique
Gunes Taylor is a genetic engineer who used this technique at the Crick Institute in London tells us why it is now so central to biological research.
(Image: Getty Images)
Presenter: Roland Pease
Producer: Julian Siddle
Last on
Broadcasts