Main content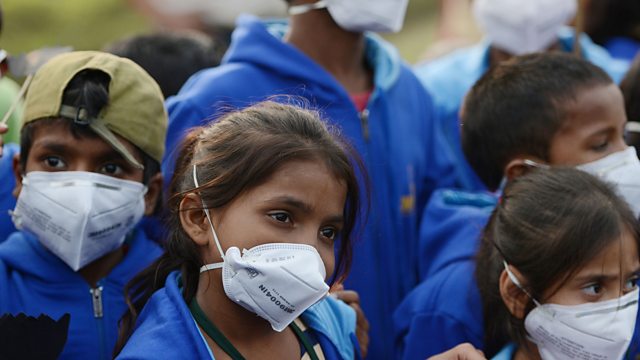 Are children the biggest Covid-19 spreaders?
The world's largest study of Covid 19 transmission shows children are spreading the virus more than any other group.
An analysis of Covid-19 data from South India shows children more than any other group are transmitting the virus both to other children and adults, Epidemiologist Ramanan Laxminarayan tell us the data also shows the situations in which the virus is most likely to spread, public transport is of particular concern.
The WHO has launched an initiative to roll out rapid testing, particularly to countries that don't have access to lab based tests, Catharina Boehme who leads one of the WHO's partner organisation in the project tells us the test, which looks similar to home pregnancy tests should give results within fifteen minutes.
Andrea Crisanti led a ground-breaking testing initiative in Italy which eliminated Covid-19 in a small town in a matter of weeks. We look to the lessons learned.
And in California residents have been in a kind of self- enforced lockdown, not because of Covid – 19 but due to wildfires fires. Molly Bentley from the Seti Institute podcast ' Big Picture Science' tells us about how the fires have created an atmosphere of toxic smoke, even in the cities.
(Image: Getty Images)
Presenter: Roland Pease
Producer: Julian Siddle
Last on
Broadcasts