Main content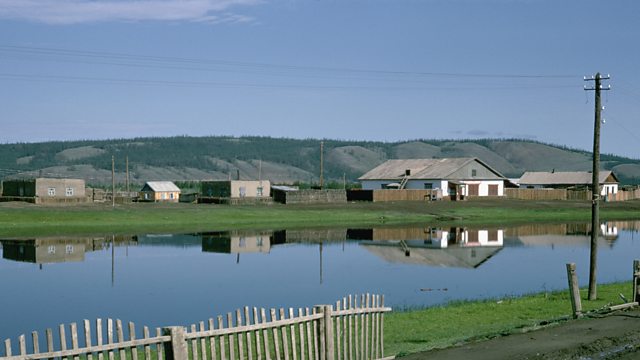 Record high temperatures – in the Arctic
Siberia has seen 38 degrees Celsius, 100 degrees Fahrenheit
A record summer temperature in Siberia is an indication of major changes in the Arctic climate. Changing weather patterns there have a knock on effect for other parts of the planet says Climatologist Steve Vavrus
Chile appeared to get Covid-19 under control, but in reality the virus was spreading uncontrollably through poor areas, As we hear from our correspondent in Santiago Jane Chambers, the lockdown has tightened but cases continue to rise.
And could mass testing using new saliva tests help control or even end the epidemic? Epidemiologist Julian Peto tells us about his plan which is designed to contain the virus within individual households and stop community spread.
Experiments to investigate dark matter have produced some tantalising results, Physicist Laura Manenti says it's not confirmation of detection, but potentially close.
(Image: Rural Scene in Verkhoyansk. Credit: Dean Conger/Corbis via Getty Images)
Presenter: Roland Pease
Producer: Julian Siddle
Last on

BBC World Service
East and Southern Africa & West and Central Africa only
Broadcasts
BBC World Service

except East and Southern Africa & West and Central Africa

BBC World Service

except East and Southern Africa & West and Central Africa

BBC World Service

East and Southern Africa & West and Central Africa only