Main content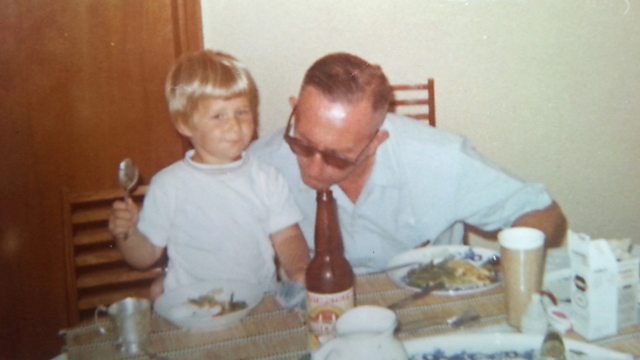 Discovering my grandfather's secret Nazi past
On a trip to Polish and German archives, Julie Lindahl unearthed powerful testimonies that revealed appalling truths about her grandfather during WW2.
Growing up, Julie Lindahl felt a sense of shame hung over her family, but had no idea why. Her father's dying words confirmed she needed answers. And so began a seven year search for information. She started at the German Federal Archives where she was handed a file that exposed her grandfather's Nazi past. Her findings sent her on a life-changing journey to track down and make amends with people who had fallen victim to her grandfather's brutality.
Julie has written a book about her story called The Pendulum: A Granddaughter's Search for Her Family's Forbidden Nazi Past.
Presenter: Andrea Kennedy
Producer: Mariana Des Forges
Picture: Julie Lindahl aged three with her grandfather in Brazil
Credit: Julie Lindahl
Last on
BBC World Service
Americas and the Caribbean
Broadcasts
BBC World Service

East and Southern Africa & West and Central Africa only

BBC World Service

except East and Southern Africa & West and Central Africa

BBC World Service

Americas and the Caribbean