Main content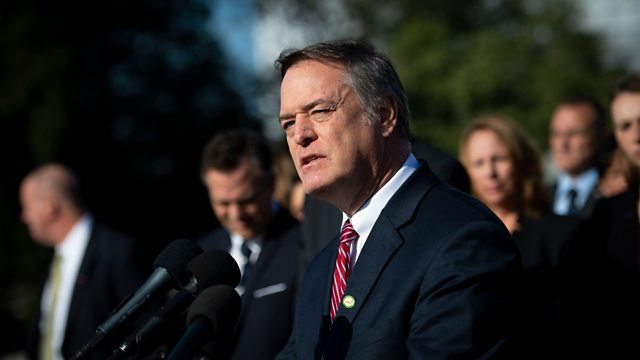 The lawyer, the chemical giant, and the contaminated water
Robert Bilott was an attorney who defended big US corporations. Then a call from a farmer changed his career forever, and uncovered a crisis affecting thousands of people.
Robert Bilott is an American lawyer who, in the 1990s defended big corporations, including chemical companies. One day he got a call from a farmer called Wilbur Earl Tennant, whose cattle were dying. Mr Tennant thought something was wrong with his cattle's drinking water.
Robert took on what he thought would be a simple case. But what he uncovered was an environmental crisis affecting thousands of people. It became a fight against one of the world's biggest chemical companies, DuPont.
A chemical – PFOA - used in the production of Teflon - had been making its way into the water supply of several towns along the Ohio River. Now this was an unregulated chemical - but studies obtained by Robert as part of the lawsuit against DuPont appeared to show that it could cause cancer in rats and that it could make its way into human blood.
Robert became concerned people didn't realise the chemical could be found in drinking water. He launched a class-action lawsuit against DuPont on behalf of 70,000 people whose water was affected by PFOA. It took six years for a team of independent scientists to conclude a "probable link" between PFOA and a list of health conditions including kidney cancer and thyroid disease. 
In 2017 DuPont settled over 3,500 PFOA lawsuits for a total of 671 million dollars.
DuPont denies any wrongdoing - the company told us: "We are committed to upholding the highest standards for the wellbeing of our employees, our customers and the communities in which we operate.  In 2006, historical DuPont announced its commitment to discontinue manufacture, purchase, or use of PFOA".
Robert has written a book about what happened called 'Exposure', and a major feature film has been made about his story called 'Dark Waters' where Robert is played by the actor Mark Ruffalo.
Producer: June Christie
Presenter: Emily Webb
(Photo: Robert Bilott. Credit: Getty Images)
Last on
Broadcasts
BBC World Service

except East and Southern Africa & West and Central Africa