Main content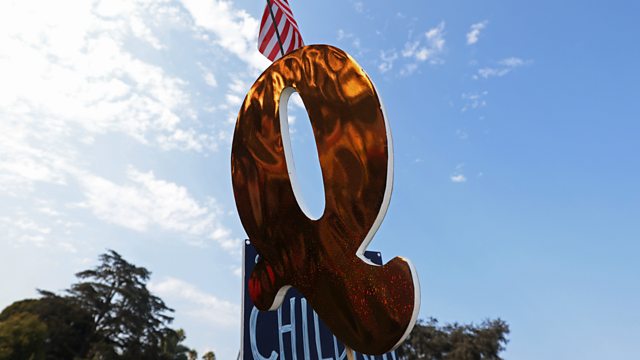 Why is QAnon going global?
Support for the outlandish conspiracy theory is increasing outside the United States.
This week President Donald Trump retweeted a false claim posted by a follower of the 'QAnon' conspiracy theory, stating that the real Covid-19 death toll is just 6 percent of official figures. Twitter took down the tweet saying it breached their terms and conditions. It's not the first time the president has promoted messages from supporters of the debunked conspiracy theory that claims - in part - that Mr Trump is leading a top-secret campaign to dismantle a global network of Satan worshipping cannibal paedophiles led by billionaires, celebrities and Democrats. Acts of violence have already been attributed to those backing the outlandish conspiracy theory and the FBI now considers the movement a domestic terrorism threat. While support for 'Q' - said to be an anonymous security official with inside knowledge - has been growing in the United States, followers are increasingly showing up in Europe and Latin America. So why has it spread to other countries and what are the QAnon links to foreign groups? Could supporters disrupt politics outside of the US? And is QAnon a harmless online fantasy or a dangerous threat to truth, democracy and public safety around the world? Ritula Shah is joined by a panel of experts.
Last on
Contributors
Travis View - Co-host of the podcast 'QAnon Anonymous'
Aoife Gallagher - Analyst at the Institute for Strategic Dialogue and co-author of a report on QAnon
Professor Kevin Grisham - Associate Director at the Center for the Study of Hate and Extremism at California State University, San Bernardino
Karen Douglas - Professor of Social Psychology at the University of Kent in England
Also featuring ...
Ed Stetzer - The Billy Graham Chair of Church, Mission and Evangelism at Wheaton College, Illinois
Photo
A QAnon sign seen at a rally in Beverly Hills, California, USA on 22 August 2020
Broadcasts