Main content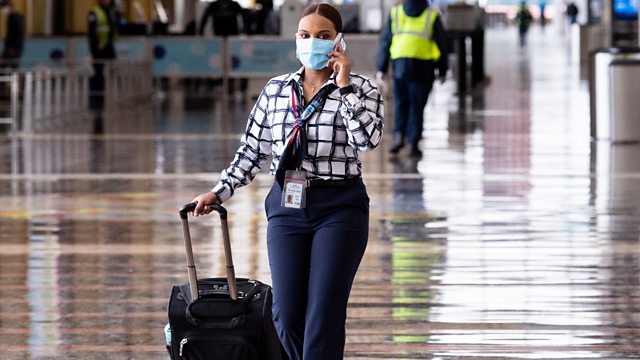 Coronavirus: Will flying ever be the same?
How will the virus transform the airline industry and our travel experiences?
Most industries around the world have been shaken by the coronavirus, but few have been quite as devastated as the airline industry. IATA, which represents about 290 airlines around the world, says the airline industry could lose $314bn due to the outbreak, as planes are grounded and entire routes abandoned. Aviation employs millions of people and underpins the livelihoods of tens of millions more. So can it recover? Past crises like the 9/11 terror attacks transformed the flying experience and the pandemic will do the same, but how so? Can the world's airports provide a safe travel experience while keeping passengers moving? What happens to societies - to business trips and leisure activities - when people can no longer be mobilised to and from airports in vast numbers? And what happens to our relationships with each other - and to other places - if the cost of travel becomes unaffordable for most?
Ritula Shah and a panel of expert guests discuss whether air travel will ever been the same.
Last on
Contributors
Karen Walker - Editor-in-chief Air Transport World media group
Shashank Nigam - CEO and founder of the consultancy firm 'SimpliFlying' 
Geoffrey Lipman - Co-creater of the SunX programme
Kimberly Nicholas - a Senior Lecturer, at the Lund University Centre for Sustainability Studies.
Photo
A Flight attendant wearing a face mask at Ronald Reagan Washington National Airport by Michael Brochstein / Echoes Wire/Barcroft Media via Getty Images
Broadcasts